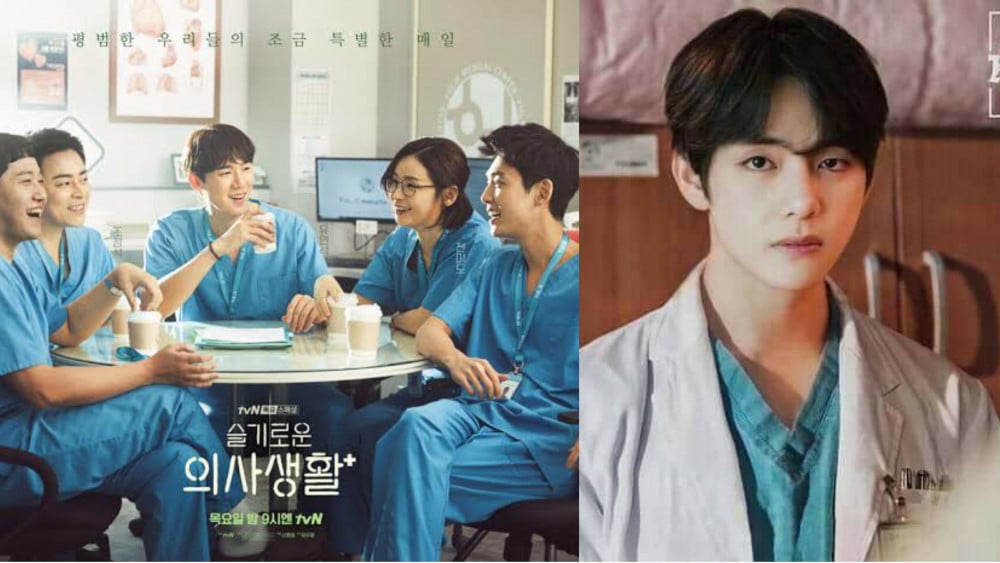 BTS members are known to have very limited activities outside the group activities. However, BTS V's skills allowed him to spread his wings as the only actor in the group, and he is now the most in-demand actor in South Korea.
Recently, during the Hospital Playlist Season 2 press conference, Shin Wonho PD was asked if there are any actors he's keeping an eye on. He expressed wanting to cast BTS members who have acted before. While this wasn't a direct shout-out, fans were able to make out that he made this love call to V. He is the only member of BTS who has any actual experience in acting.
Speculations about him referencing V grew even more after fans discovered that V's cold coffee brew has made an appearance in the previous season and the director made sure to capture his face on tape and even shot the scene again.
V is the dream of all directors and producers. They chase him constantly, and even foreign drama houses have approached him multiple times for lead roles.
With even a hiatus of 4 years, V left Kim Soohyun behind and emerged as the actor being offered the highest appearance fee. Even BTS members are often seen in awe of their in-house actors.