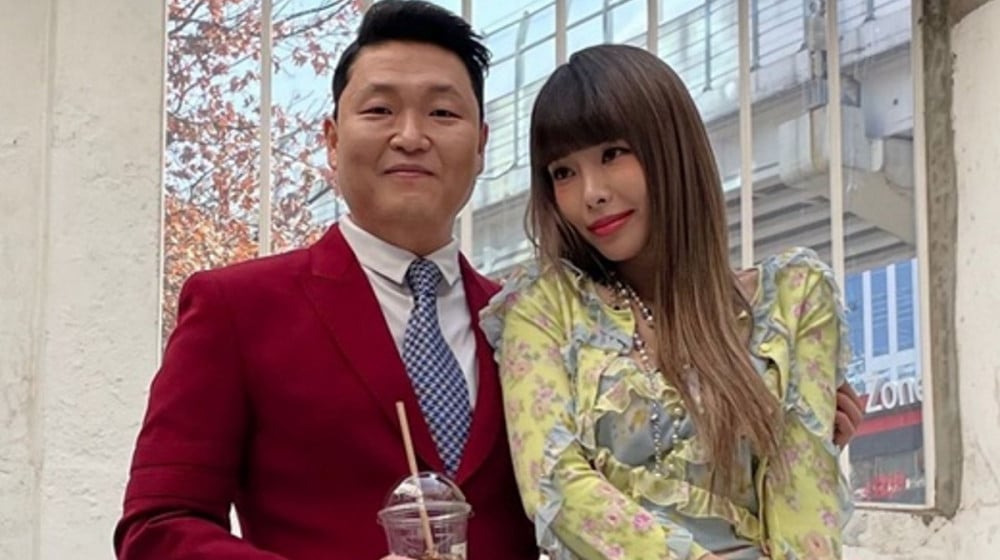 Heize explained why she looks so uncomfortable around P Nation head Psy.

The singer-songwriter signed with P Nation in September of last year, and on June 3, she posted a series of photos of herself with Psy and labelmate Jessi on her Instagram story, making fun of her own expression. Heize captioned, "I'm freezing all day," "It's hard to breathe now," and "I can't breathe at all."

She also posted, "Our oppa," and Psy responded, "I'm your oppa, but why do you look so uncomfortable in the photo?" Heize explained, "It's the expression I have when I'm the most comfortable."

In other news, Heize dropped her single "Happen" with a music video starring Song Joong Ki last month.