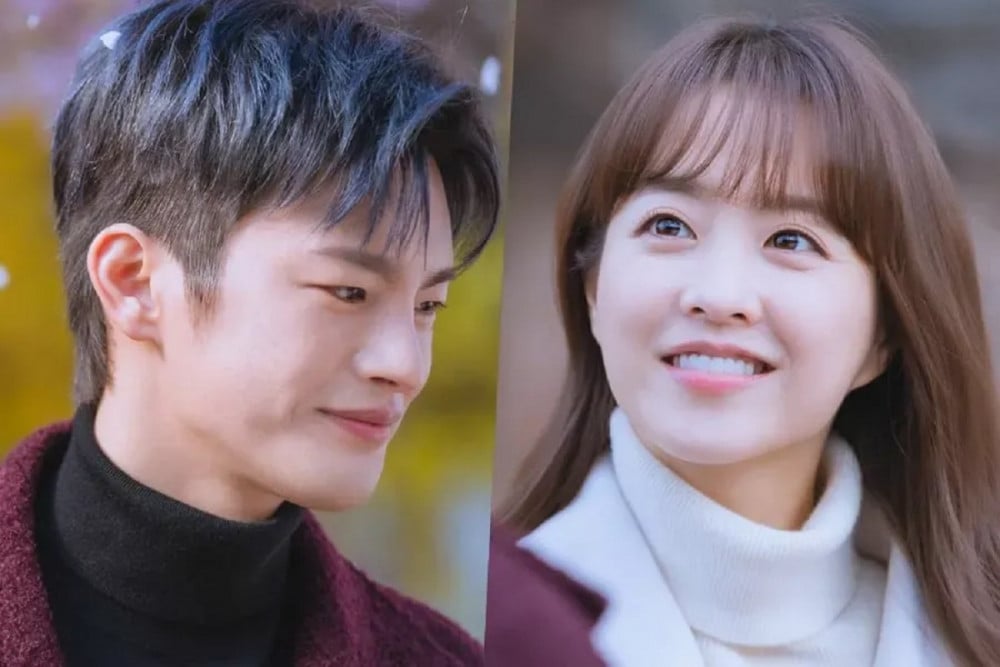 The 8th episode of tvN's drama series 'Doom at Your Service' received a viewership rating of 2%.
'Doom at Your Service', starring Seo In Guk and Park Bo Young, started off their first episode with a nation-wide rating of 4%. This steadily increased to 4.4% for their second episode, and then continued on to 4.9%. However, for the more recently aired episodes, their viewership rating fell by 3%.
Both leads are actors who have experienced extreme success in their previous projects. Park Bo Young's previous projects 'Strong Woman, Do Bong Soon' and 'Oh My Ghost' were met with highly positive responses, and Seo In Guk's previous projects 'Shopaholic Louis' and 'Reply 1997' were also projects of great success. When considering the levels of the two leads' highly successful previous projects, responses to their current drama are not on par.
The characters Tak Dong-Kyung (played by Park Bo Young) and Myul-Mang (played by Seo In Guk) in 'Doom at Your Service' officially put a start to their romantic relationship in the recently aired 8th episode, but this seems to not have been enough to gain a loyal following of viewers. However, despite their lower ratings, 'Doom at Your Service' has snagged the number one spot, amidst the high competition, as the drama that is currently the 'hottest issue' or topic of discussion among netizens.