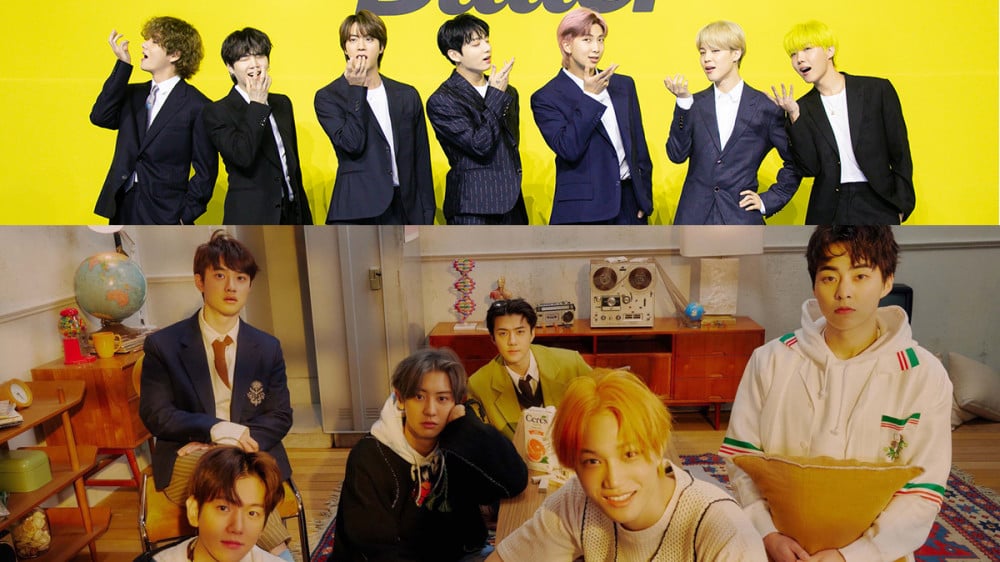 The Korea Institute of Corporate Reputation has revealed brand reputation rankings for K-Pop boys groups for the month of June!
From May 12 through June 12, 2021, the Korea Institute analyzed big data of approximately 100 currently promoting K-Pop boys groups.
The top 10 rankings for the month of June are, in order: BTS, EXO, NCT, Highlight, Seventeen, SHINee, TOMORROW x TOGETHER, The Boyz, MONSTA X, and BTOB. In 1st place, the smooth like "Butter" boys of BTS earned 15,187,718 brand points this month. In 2nd place, the space exploring members of EXO earned a total of 5,264,321 brand points, while EXO's hoobae group NCT earned 5,106,662 brand points this month.

Check out the Korea Institute's full analysis results, below!