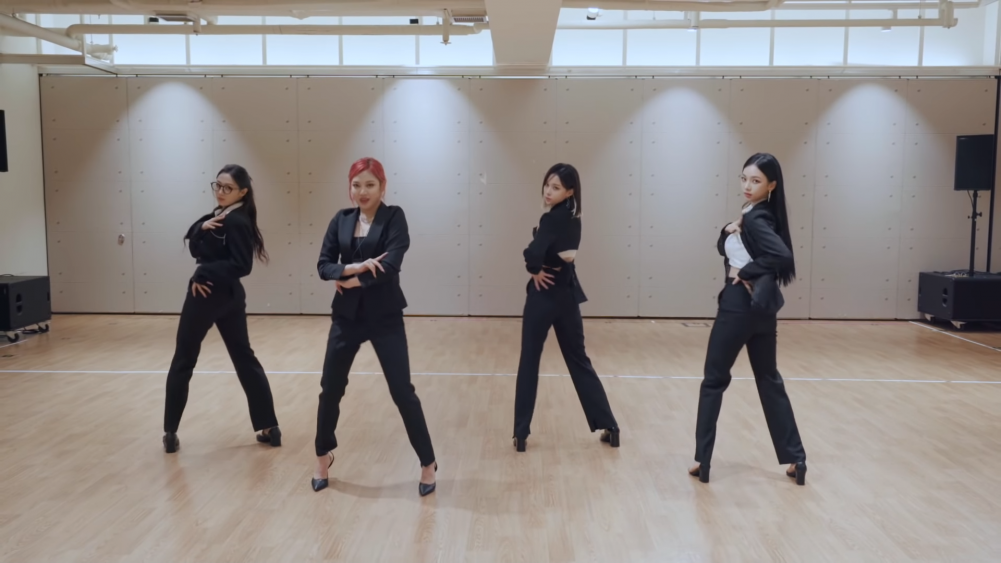 aespa's "Next Level" dance practice video is under fire for its alleged sexualization of office workers.

To thank fans for 100 million views on their "Next Level" music video, aespa dropped the 'company version' of their choreography practice as seen above. On June 24, the practice video has become a hot topic on online community sites under the title, "Is aespa's 'Next Level' 'company version' dance practice sex commercialization?"

The post stated, "They say dancing in exposed occupational attire, such as with nurses and soldiers, is professional sex commercialization. In their office looks in aespa's 'company version,' they dance in crop top shirts, but office workers don't usually dress like this. Is this sex commercialization?"

Netizens commented, "What office employee dresses like that," "They can't keep up with the times," "They're wearing a crop top shirt with an employee ID card. Isn't that sexualization," "Why did they dress them like that? Their heels look uncomfortable." On the other hand, other netizens stated, "I'm not sure that's sex commercialization," "It's not a uniform for a specific occupation group, and it's not comparable to a nurse's outfit," and more.

What are your thoughts on the issue?