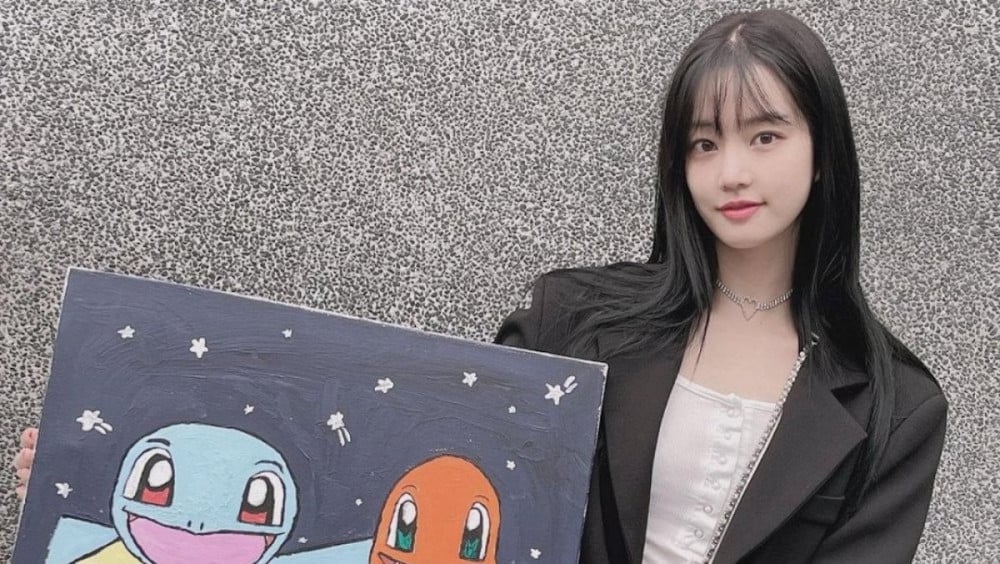 On June 2, actress Lee Yu Bi's agency Y Bloom Entertainment released an official statement in response to the criticism surrounding a painting that the actress recently submitted for a charity auction.
Previously, Lee Yu Bi came under fire for submitting a painting to a charity auction commemorating National Family Month. Many onlookers raised concerns regarding the painting's potential copyright violation.
Now, according to Lee Yu Bi's label on this day,
"Lee Yu Bi was recently contacted about participating in the upcoming COMMON AUCTION, commemorating National Family Month, and resonated with the auction's aim of donating all proceeds to help those in need; as a result, she chose to submit a painting that she made some time ago.

She was not aware that copying well-known characters that she liked would raise copyright infringement issues. We would like to apologize to all those who felt discomfort due to this issue.

We will take care so that a similar situation does not happen again.

We also plan on following any guidelines that 'Pokemon Korea' may provide regarding the charity auction soon.

Thank you."