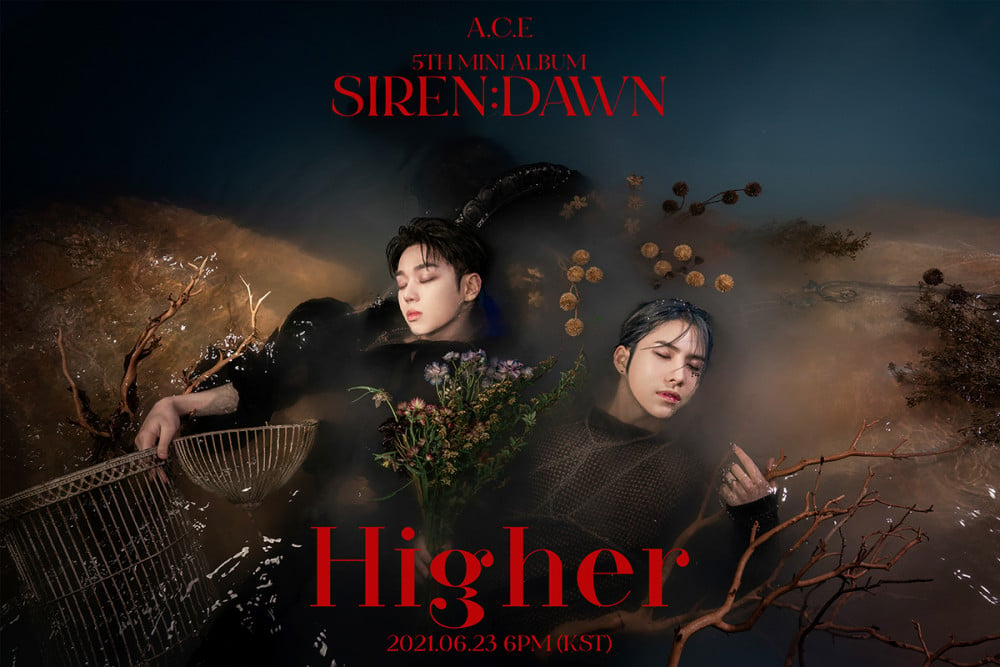 A.C.E have released a stunning set of unit teaser images for their upcoming 5th mini album, 'Siren: Dawn'.
Conveying a starkly different mood from their concept images released last week, the A.C.E members seem to have turned toward the dark side in these eerie, yet beautiful 'Higher' version teaser images. Members Byeongkwan and Wow seem to be relaxing in the water while leaning on giant seashells, while members Jun, Donghun, and Chan lean on one another.
Stay tuned for A.C.E's full comeback, this coming June 23 at 6 PM KST.