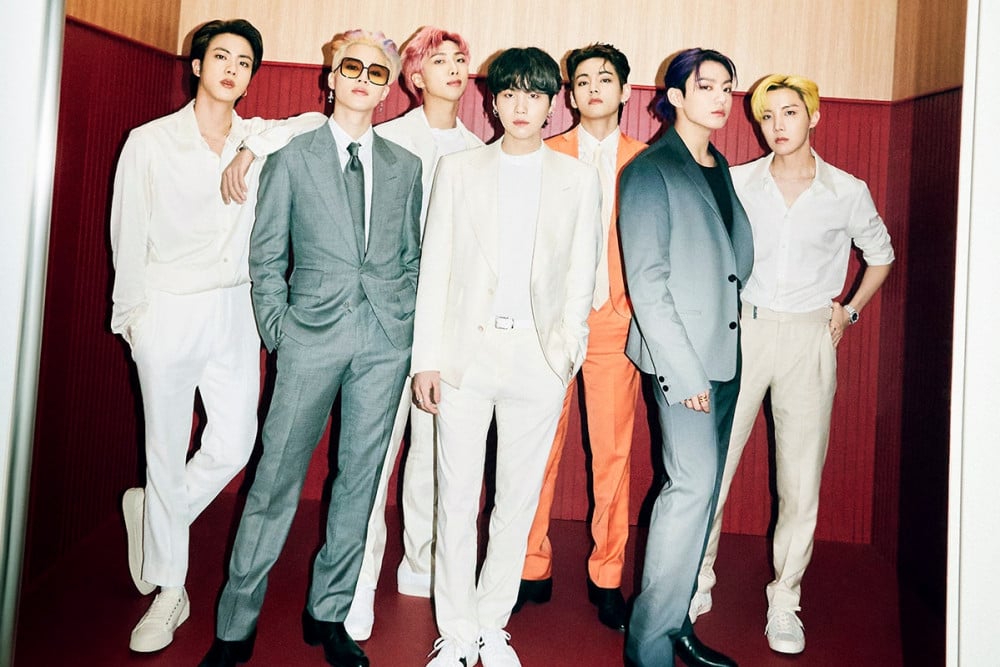 BTS is scheduled to hold their debut performance of "Butter" at this year's BBMAs.
The globally popular K-Pop group has been voted the Top Social Artist at the BBMAs starting from 2017. Thanks to the massively growing fandom around the world, BTS was able to overtake Justin Bieber, who had been taking the title of Top Social Artist for six consecutive years from 2011 - 2016.
This year, the other nominees for the Top Social Artists include BLACKPINK, Seventeen, Ariana Grande, and SB19. Since the nominees have been announced, many fans have taken it to social media to gathered together to increase the votes of their favorite artists.
One netizen took a collection of data and posted in an online community the top ten countries that are banding together to vote for BTS for this year's BBMAs.
Here is the list of the top ten countries participating in voting for BTS.
1st - The United States
2nd - Spain
3rd - Korea
4th - Philippines
5th - Thailand
6th - Indonesia
7th - Brazil
8th - Vietnam
9th - India
10th - Mexico

Korean netizens were impressed with the international fans who gathered their strength to get BTS to win the title of Top Social Artist once again. Netizens commented, "Wow look at all the international fans participating," "Korean ARMYs need to try harder!" "This is amazing how BTS has so many fans from unexpected countries," "I thought BTS had a large fan base in Japan, I'm surprised they're not on the list," "This is so fascinating," "Yeah, I don't think Japanese fans participated in events like this even long time ago, instead they help with selling albums lol" and "BTS has a large base in the U.S. just as always."