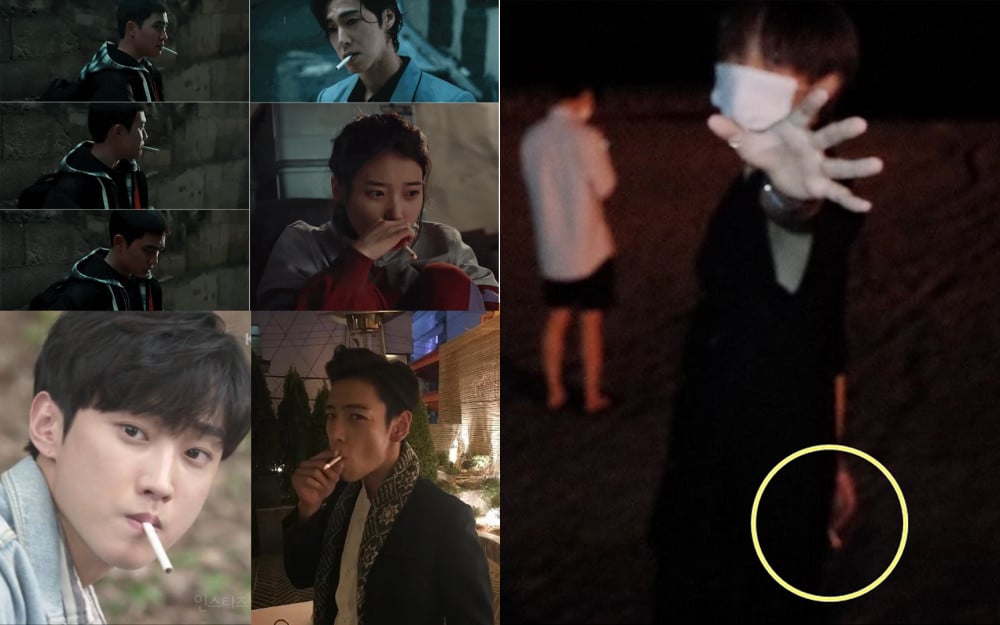 The K-Pop music scene might be one of the more conservative industries globally as many artists are expected to keep a clean and proper image.
Idol group members are expected to be a good influence on their fans and refrain from showing negative images or actions such as smoking or drinking. In addition, K-Pop idols are prone to more criticism given the nature of the industry and the expectation from fans.
Over the years, there have been divided opinions about idols smoking. Recently, Korean netizens gathered to the popular online community Nate Pann to answer the question "What is your opinion on your bias smoking?"
One netizen asked this question to fellow netizens and explained, what are your opinions given that the idols are adults.
Netizens replied, "I don't care if they smoke but I mind if they're open about it and don't have any manners," "I don't care as long as they take care of their throats and health," "It's not illegal so I don't care, I don't care if they drink either," "I personally don't like anyone who smokes, it smells bad," "I think it's better if they don't smoke," "Smoking is such a turn off," "I really don't like anyone who smokes, it's bad for the health and it looks bad too, lol," and "If they're adults then they'll take care of themselves."