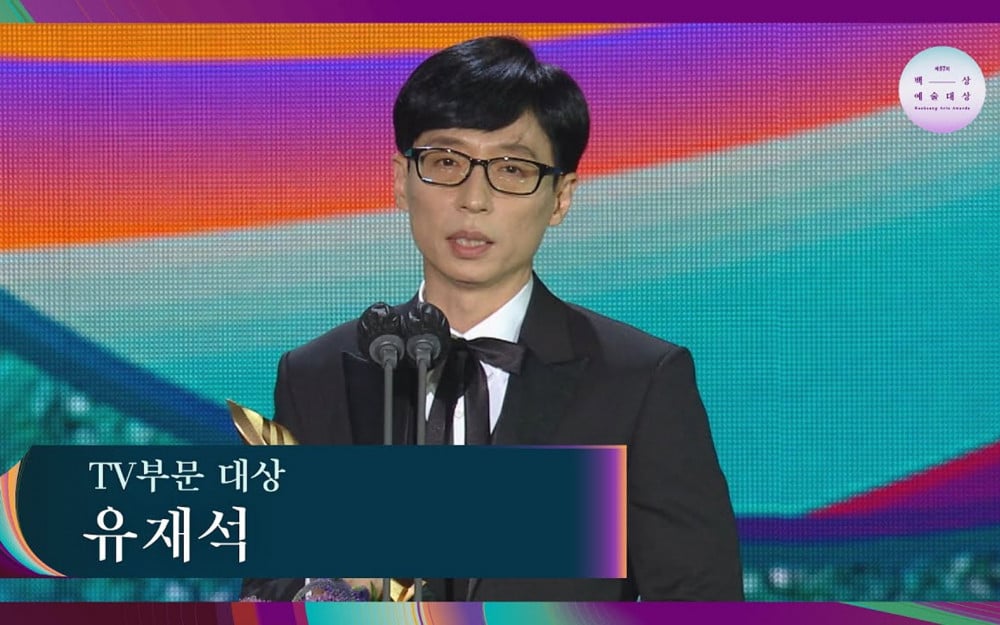 Yoo Jae Suk (age 49) won the grand prize for the TV category at the '57th Baeksang Arts Award' on May 13. He has become a household name in South Korea as he is widely known as 'The National MC.'

On this day, Yoo Jae Suk was able to take home the honor of the grand prize winner while his show 'Hang Out With Yoo' also won 'The Best Picture' in the variety show sector.

In particular, Yoo Jae Suk showed off his robustness by winning the grand prize trophy on the 30th anniversary of his debut. During his acceptance speech, he thanked everyone by saying, "I'm a little surprised. I sincerely thank you for giving me such a big award."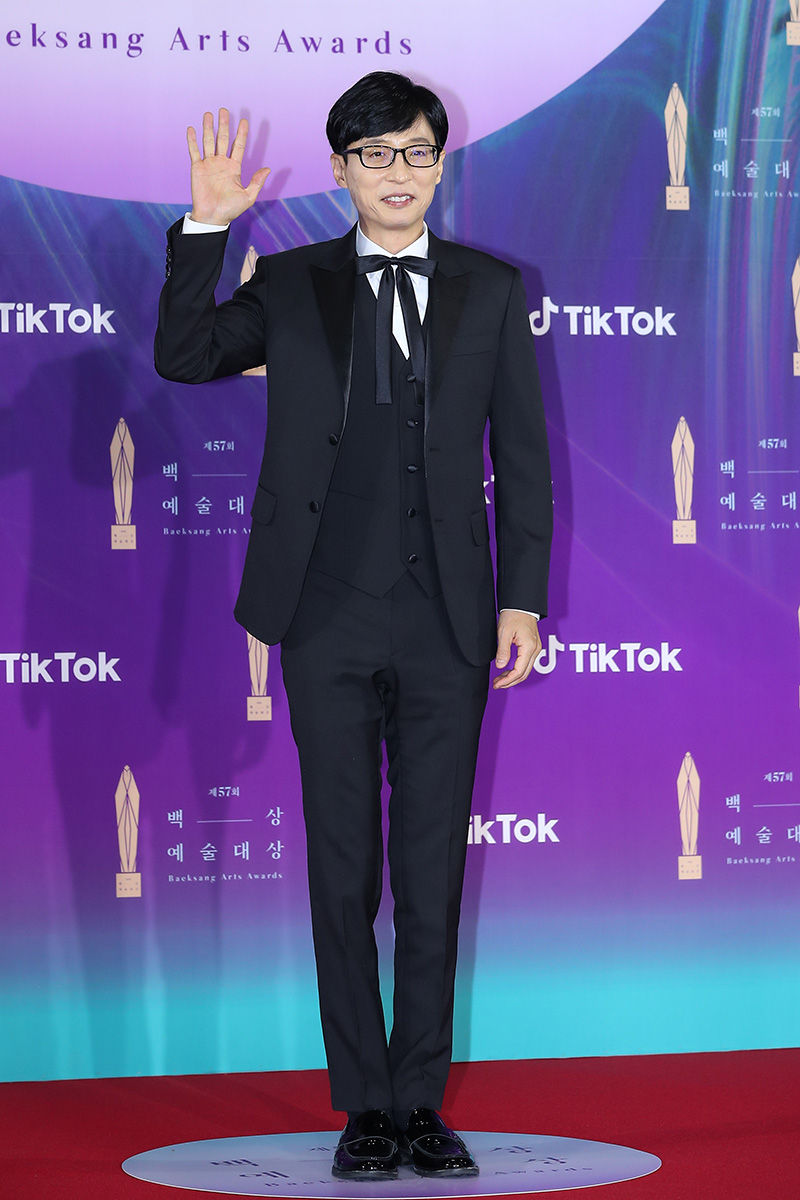 He continued to say, "Last year, I won a big award last year and told everyone that I'd see them in seven years. I don't know how to thank you all for giving me another big award this year." Yoo Jae Suk elaborated, "I am receiving the award now but I can't receive it alone. I want to thank all the production team members who created MBC's 'Hang Out with Yoo,' SBS's 'Running Man,' KBS 2TV's 'Comeback Home,' and tvN's 'Sixth Sense.' more than anything, I want to thank all the guests, my colleagues, juniors and seniors. I also want to thank the viewers who cherish the variety shows."

Then Yoo Jae Suk went on to explain that he is, in fact, a comedian. He said, "Many people know me as a show host, TV MC but actually I debuted as a comedian back in 1991. Just as my occupation of being a comedian, I will put forth more effort to make everyone laugh."