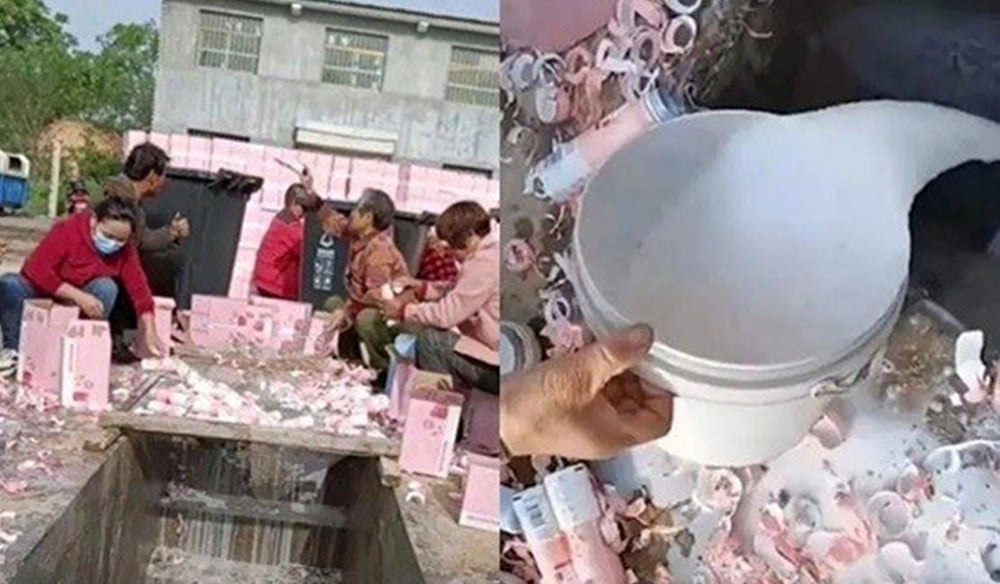 Although China's 'Youth With You,' the popular idol group audition show, has been dubbed "the Chinese version of Produce 101 series," there has been a growing concern over the actions of fans.
Recently, the show included voting rights for the show bundled with milk. Chinese fans were seen buying large quantities of milk to obtain the voting rights for their favorite artist and then completely discarding the milk. One Chinese netizen shared a short clip of people throwing away buckets of milk down the sewage and explained, "This is an absurd incident that occurred when the fans need to buy milk to get the tickets to vote for their favorite idol."
A Chinese dairy company recently launched a special product in collaboration with 'Youth With You Season 3.' A QR code is attached to the milk container lid, which fans must scan the code with their mobile phone to vote for their favorite Idol contestant.
With this new campaign, there have been various clips released on Weibo, a popular Chinese social media platform, showing men and women gathered in front of a sewer to separate the milk from the milk container. The milk inside the bottles was poured out into the sewage.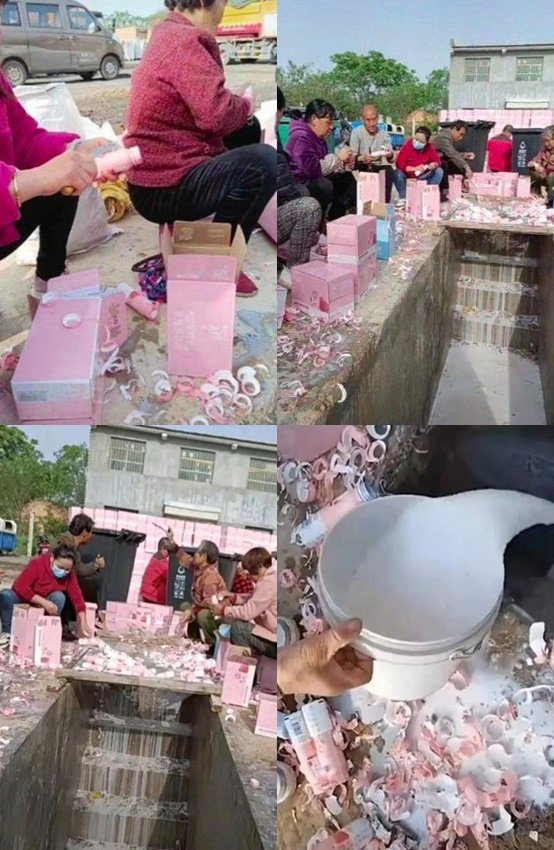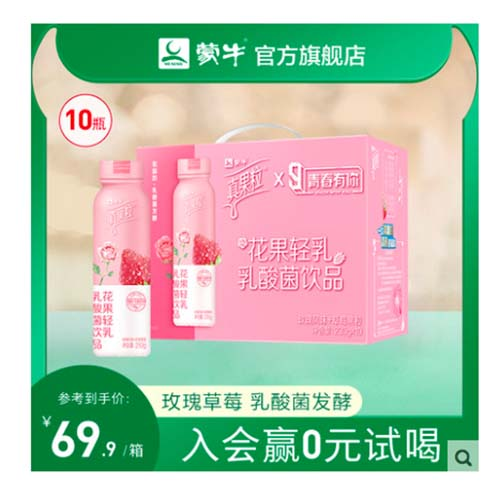 It has been estimated that 270,000 bottles of milk were discarded. As the news spread, criticism is mounting against the idol fandoms and the competition program. Many netizens have pointed out that the perfectly good milk was wasted when it could have been shared with those in need. Others criticized the program for launching such a campaign that led to the waste.
Korean netizens are also criticizing the amount of wasted milk as they commented, "Wow, that's such a waste of milk," "They should have used the milk for other things like making cheese or sharing it with those in need," "Wow, it's going to take a lot of work cleaning out the water that is mixed with milk," "Maybe those milk went bad, you never know, lol," "They could have donated the milk to bakeries so that they can make bread with the milk," "That's a lot of milk," and "The milk in the clip doesn't look like milk lol, looks too clear."
Meanwhile, last year, Chinese President Xi Jinping ordered regulations on eating shows, namely the Mukbangs, saying, "We need to prevent waste of food." Since then, the Food Waste Prevention Act has been enacted at the end of last month, imposing a fine of up to 100,000 yuan (~$15,470) for making and distributing Mukbang videos.