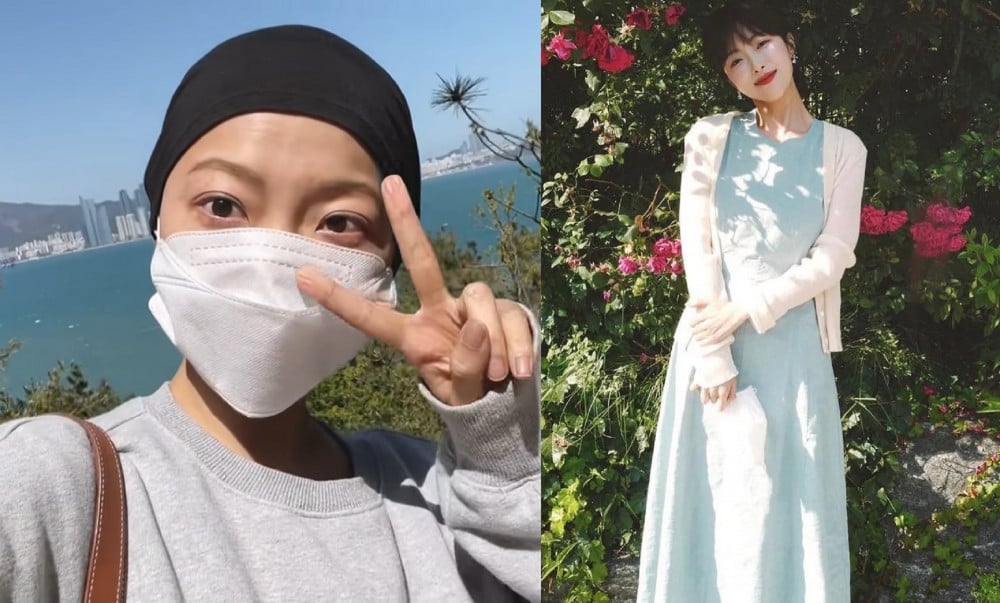 Popular Korean beauty YouTuber Dawn Lee has passed away.
On May 30 KST, Ice Creative's CEO Kim Eun Ha shared on Instagram the regrettable news that the beauty creator passed away earlier that day. Dawn Lee was first diagnosed with septal Lymphoma in 2019 and had since shared her journey on YouTube.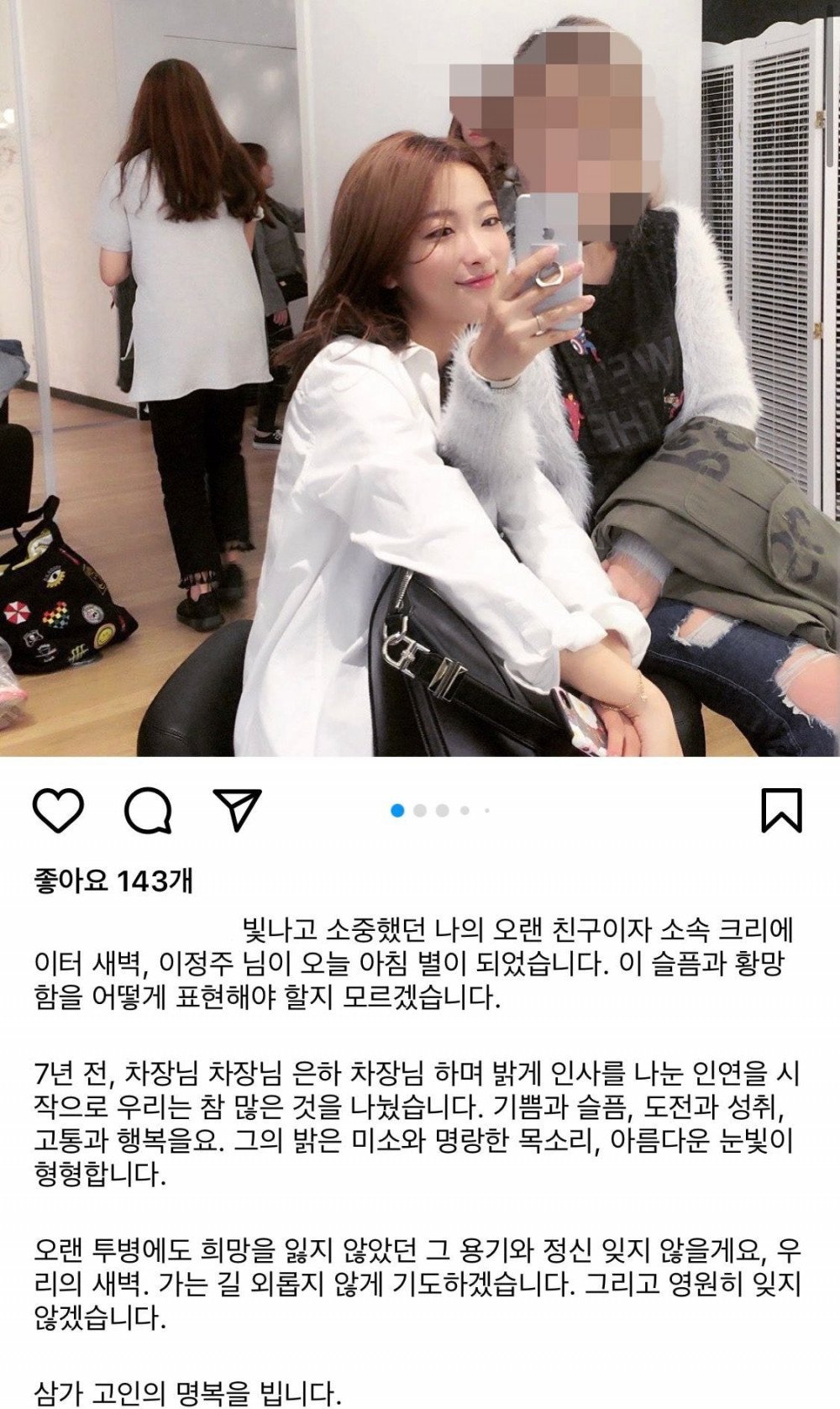 On online community forums, netizens shared the late YouTuber's final video and Instagram post. Dawn Lee is seen looking optimistic in both footages. The Instagram caption reads, "When I leave the hospital, would the weather be like this??"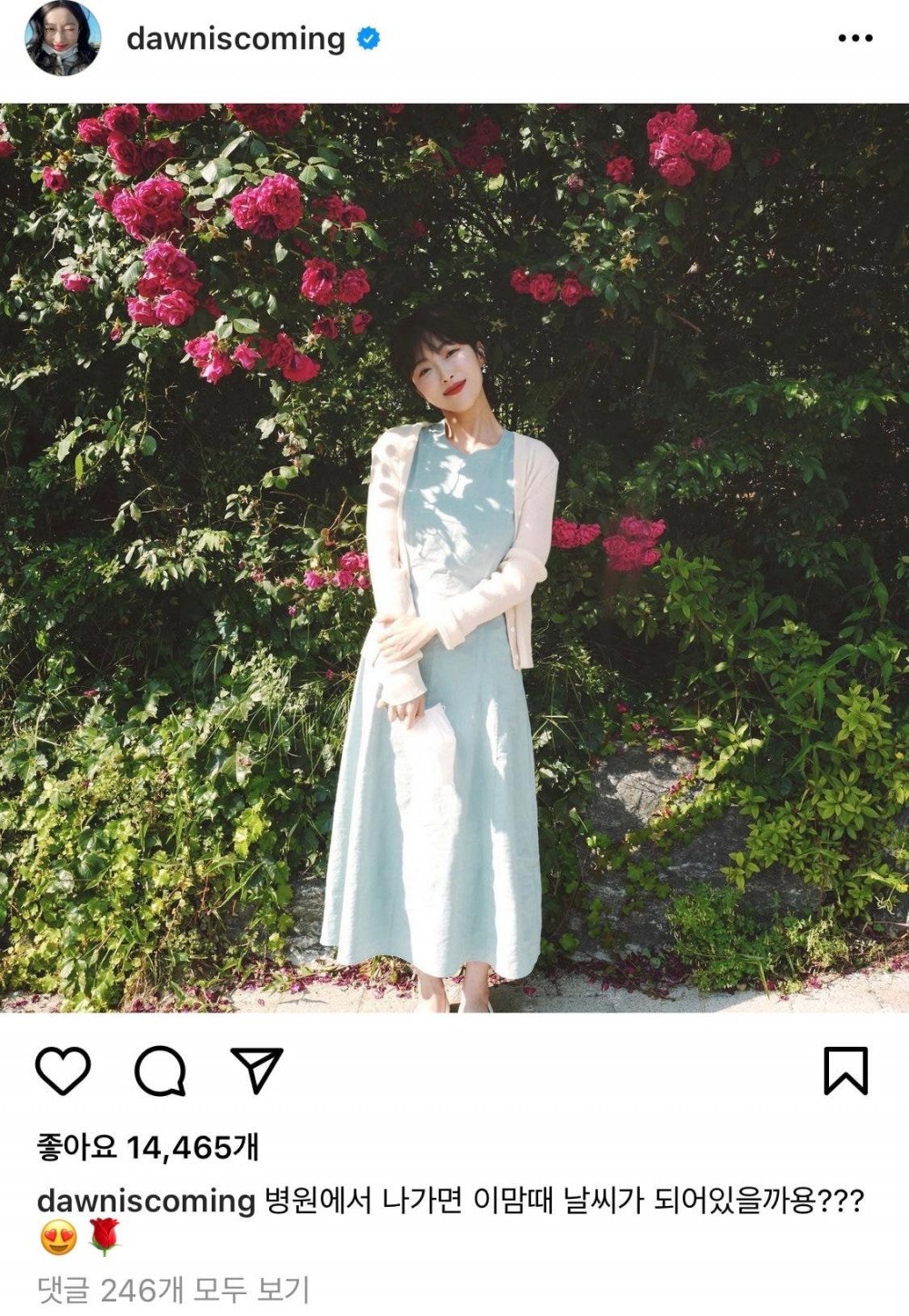 Netizens bid farewell to the YouTuber, although many could not hide their surprise. Some comments include:
"It feels so surreal...She seemed so happy and positive...RIP."
"Rest in peace, Dawn. She has become a true morning star."
"My heart... rest in peace, Dawn."
"I loved following her ever since her first video...it is truly regrettable. RIP."
"She was one of the rare YouTubers that I followed. Thank you for everything. Rest in peace."
"I only have memories of joy when it comes to her videos. Rest in peace."
"How could this be...her last Instagram post was just one month ago...How beautiful she looks. RIP."
CEO Kim had also left a heartfelt message along with the unfortunate news. She wrote: "My precious and luminous friend and labelmate Dawn, Lee Jung Joo has become a star this morning. I do not know how to express this sadness and agitation...Her bright smile and voice, beautiful gaze are all still shining. I will never forget her courage and mindset for never losing hope despite the long battle."
Rest in peace, Dawn.