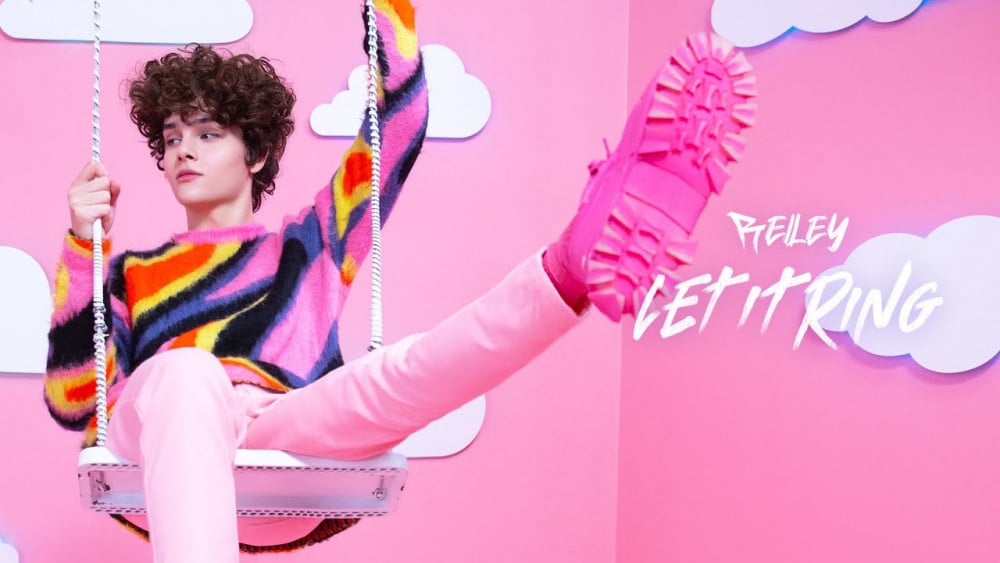 Reiley, a 20-year-old TikTok sensation, is going viral in Korea.
On March 26th, the TikTok star released his debut single "Let It Ring" but it is going viral now in Korea after a Korean YouTuber's video introducing his song gained popularity earlier this month. The track notably features the first-ever licensed sample of the official iPhone ringtone, which is why the aforementioned video is titled "I never knew iPhone ringtone was this good".
As the edited video of "Let It Ring" with translated lyrics has hit 2.4M views on YouTube, Korean netizens moved onto the official music video of the song. They also made sure to leave the compliments in the comments section after watching the video.
Out of 3,531 comments, most are hilarious compliments made by Koreans. Some of the comments are: "Jonna(effing in Korean) handsome"
"I find it hilarious spotting foreign people looking for comments in their languages lol Isn't it usually the other way around"
"Please don't grow up as a macho. Maintain your cute boy visuals"
"You are trending on YouTube Korea. You must come tour in Korea as soon as the pandemic ends."
"To all Koreans, come see this cute broccoli haired baby,,,"
"Reiley get ready, you are going to be big in Korea"
"Choco poodle boy, aunties in Korea will stream hard lets hit 1M views"
Check out Reiley's "Let It Ring" below.