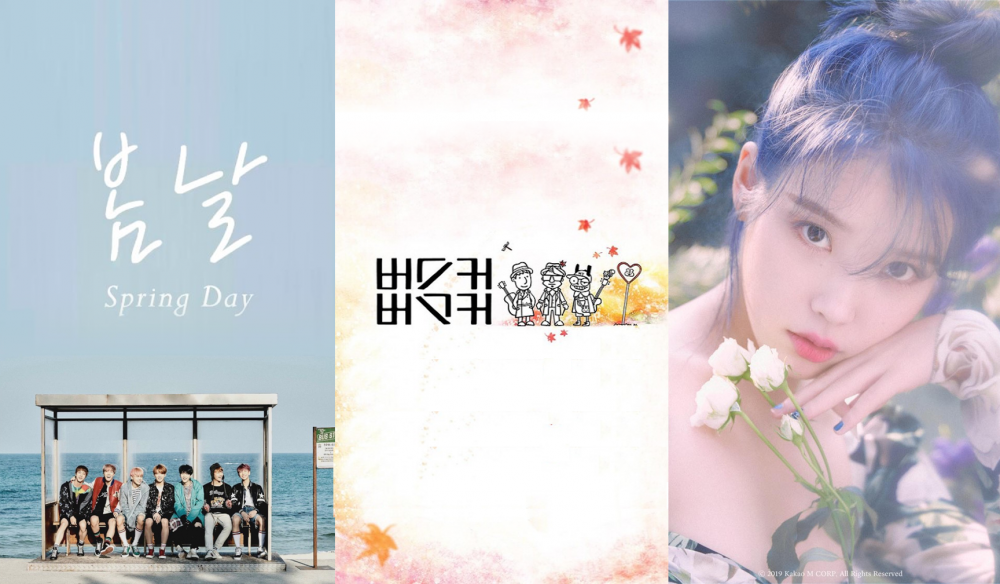 Every spring, there is a list of songs that many netizens listen to again when white cherry blossom leaves fill the trees and the flutter in the air. Some of these songs always, without a doubt, enter the music charts around the spring months starting March.
These songs are the perfect songs to listen to in the warm weather of the lovely spring seasons. With light joyful, sometimes melancholy melody, they are the songs that bring back the cozy and mellow feelings of spring.
So here is the list of ten songs to listen to during the warm spring season.

Busker Busker's "Cherry Blossom Ending" (2012)

HIGH4 & IU's "Not Spring, Love, or Cherry Blossoms" (2014)

BTS's "Spring Day" (2017)
IU's "Blueming" (2019)
IU's "Hold My Hand" (2011)
Jang Bum Joon's "Your Shampoo Scent In the Flowers" (2019)
LOCO and Yuju (GFriend)'s "Spring Is Gone By Chance" (2015)
Bolbbalgan4's "Bom" (2019)
10cm's "What The Spring?" (2016)
Standing Egg's "Old Song" (2012)