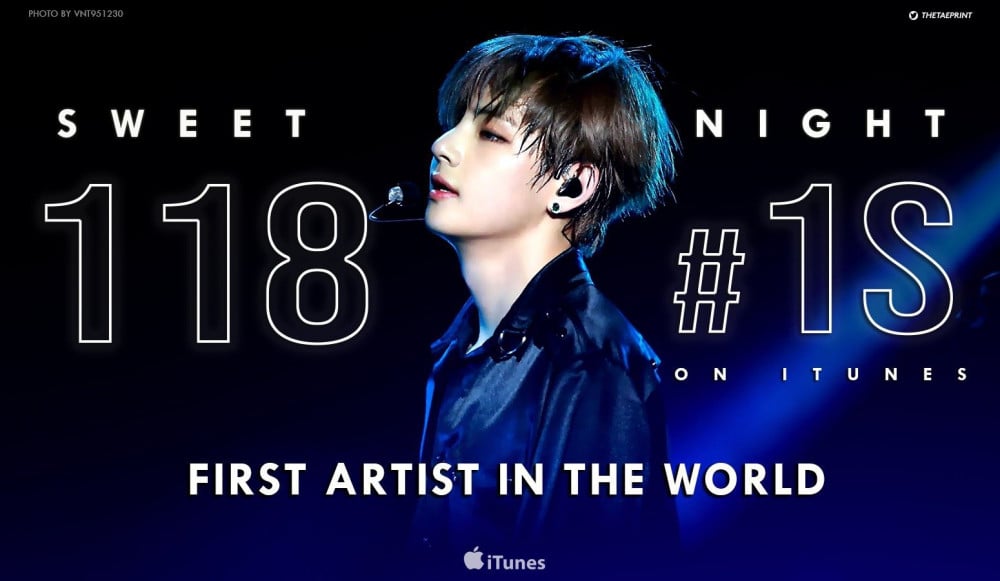 "Sweet Night" from the widely loved Korean drama series titled, "Itaewon Class" has been a global sensation since the news of BTS's all-rounder star V partaking on the soundtrack made headlines worldwide.
The track, which was released in March of 2020, marked V's first-ever venture as a solo artist on paid platforms. The melodious ballad written, composed, produced, and sung by the superstar himself garnered him appreciation from fans, critics, casual listeners and cemented his name among the top soloists of this generation.
In over a year, "Sweet Night" has made history in countless ways. Some of the major accomplishments include securing the top spot in the top ten music markets of the world, bagging V multiple first-ever Asian soloist to accolades, and being the most critically acclaimed and loved Korean soundtrack on streaming platforms throughout the year 2020.
However, the most notable achievement of "Sweet Night" is undoubtedly being the first and only song in music history to top 117 countries on the worldwide iTunes chart. V achieved this incredible milestone by surpassing legendary artists such as Adele, Taylor Swift, and even his group, BTS.
V's reign as the "King of iTunes" continues to expand as "Sweet Night" recently topped the chart of Nepal extending the total to 118 countries. This is the first time any artist, solo or group has achieved this feat in music history.
The fans of V celebrated the prestigious feat congratulating the global icon for the glory and showering him with endless praise and love.
Several keywords such as "Kim Taehyung World Domination," "Congratulations Taehyung" along with the hashtags #HistoryMakerV and #SweetNight118개국1위 decorated the trend lists worldwide.
Fans are now eagerly awaiting new music from the "Record Maker" V who is reportedly preparing a solo mixtape release sometime this year.