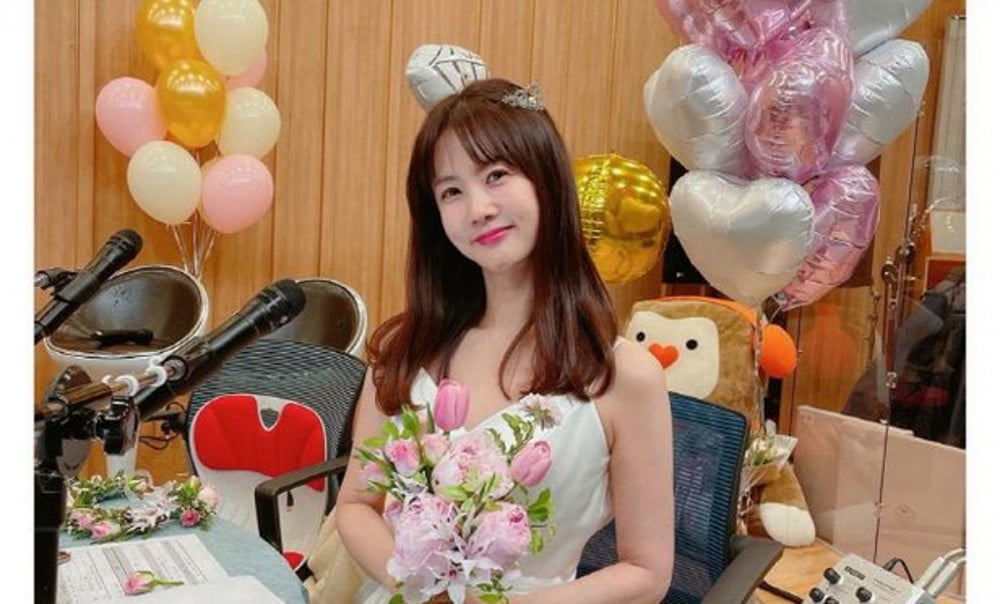 Park So Hyun has married her longtime radio show 'Love Game'.

On April 14, radio show 'Park So Hyun's Love Game' prepared a 20th anniversary special, and 20-year DJ Park So Hyun held a wedding ceremony on tonight's episode. She expressed, "I devoted my 20s, 30s, and 40s to radio. They said they would do this like an actual wedding, so I wore a backless wedding dress and tiara."

Park So Hyun continued, "I don't think I'll be able to go to a honeymoon. There are online guests as well. Celebrities like D.O, Cha Eun Woo, Park Bo Young, and Rowoon attended the event in photos, and listeners attended the event online. It looks like a real wedding. Hong Hyun Hee also made me a flower crown and bouquet. Song Eun Yi said she would officiate my actual wedding, but I ended up marrying a radio show."

Park So Hyun has been acting as a DJ for the SBS Power FM for the past 20 years. Congrats to her and 'Love Game'!