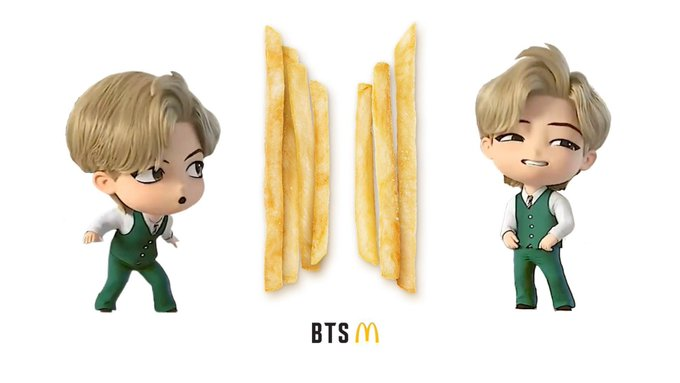 Oreo McFlurry one, please... the memorable order of BTS's V at McDonald's in Bon Voyage Season 4, has gone viral multiple times among international fans and netizens.
The record-breaking group BTS has recently announced their global collaboration with American fast-food company, McDonald's. Fans are extremely excited about the deal, as the fast-food company has released the locations where the special edition, BTS Meal Pack, would be available to fans.
With the joyous share of emotions among the fans, many are sharing the iconic moment of V where he ordered his big breaker beef burger and an Oreo McFlurry.
OREO McFLURRY became a trending topic on Twitter worldwide, showing the high demand for the delicious product, and which should also be added into the BTS Meal Pack, according to the fans. Even not being part of the menu, but just because of the idol's sweet moment, Oreo McFlurry is gaining a lot of attention, where this can't be denied that everything which gets the touch of V's name, turns into a success.
The term is also trending in multiple countries, rising on the worldwide Twitter trends and Twipple Japan, as the Teteland never surprises us with their love and support for BTS V!

The CF King Kim Taehyung strikes again with his Midas touch!