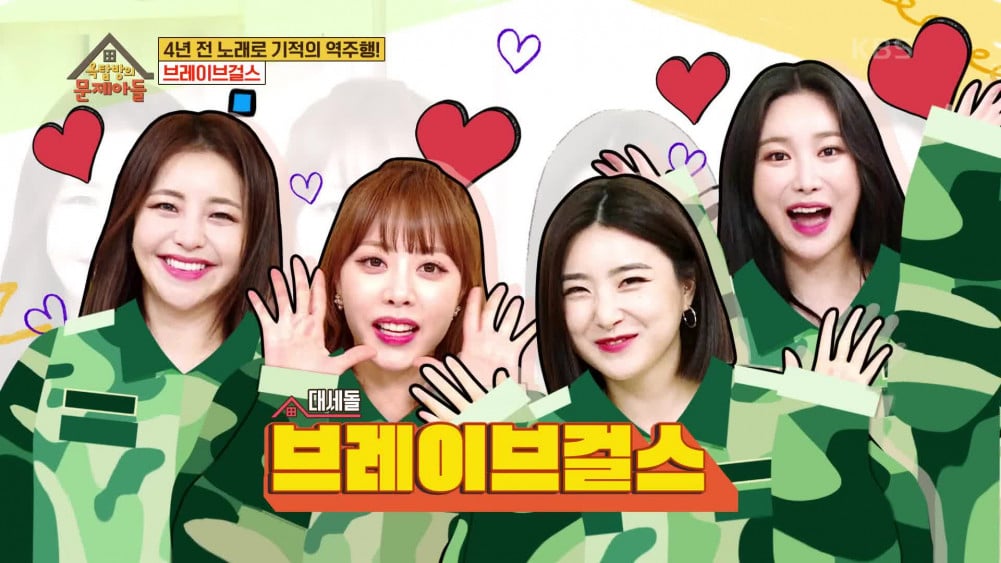 Brave Girls revealed which of their songs' choreography they hated the most.

On April 20th, the girl group that belatedly skyrocketed into popularity made a guest appearance on KBS 2TV's 'Problem Child In House'. In a segment, the members talked about their feelings when going on stage to perform "Rollin'". Host Kim Sook asked, "I heard you all hated the signature 'stingray' choreography at first"
Yujeong replied, "In fact, that move was created on a whim, in like 5 minutes. We thought that choreo was a little bizarre. We had to show off our armpits and we're a girl group. We first thought this move won't be approved by our label's rep but he approved it at first glance."
Yuna added, "At first, I did the moves while staring at the floor." Yujeong concluded, "But we gained the confidence after going around military bases, entertaining the troops. Because they really liked our performances."


What are your thoughts on their signature choreography for "Rollin'"?