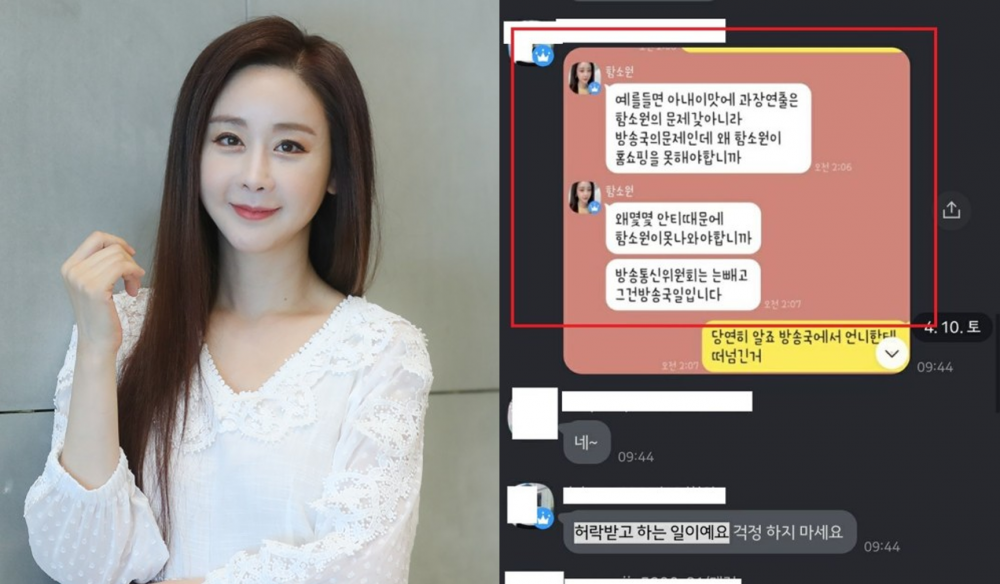 Previously, TV personality Ham So Won refuted the controversy over manipulating public opinion after being accused of gathering a few of her fans to write petitions and make phone calls in protest.
After Ham So Won was accused of trying to manipulate public opinion, Ham So Won claimed that she did no such thing and stated that her fans have voluntarily brought it upon themselves to defend her amidst the controversy.
Ham So Won claimed that the president of her fan club was crying because Ham So Won was being blamed for her actions. In addition, Ham So Won claimed that there were those who has been stalking her and threatening her.
However, one former fan of the TV personality exposed Ham So Won for actually trying to manipulate public opinion by revealing captures of the Kakaotalk group chat room. According to the photos, Ham So Won told her fans to make phone calls to the broadcast protesting about the recent controversy over staging an episode.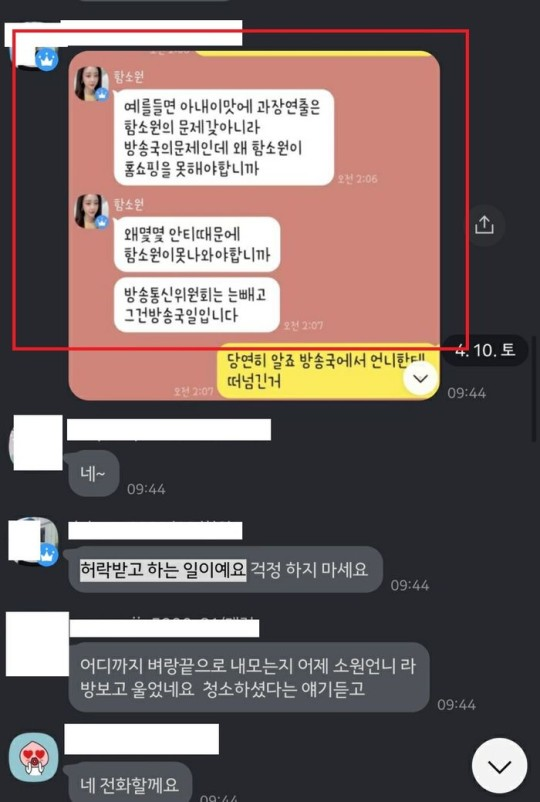 Ham So Won wrote, "For example, write 'The staging the 'Taste of Wife' is not only Ham So Won's fault. It is the broadcast station's fault but why is Ham So Won not allowed to be part of home shopping?' 'Why is Ham So Won not allowed to come out because of a few anti-fans?' Those are only for the broadcast stations and not the Korea Communications Commission."
In the chat room with 40~60 of her fans, Ham So Won asked her fans to send emails to various media outlets in protest of the articles they released about the staging controversy and even asked them to make phone calls to the broadcast station that did not allow Ham So Won to appear on their home shopping station.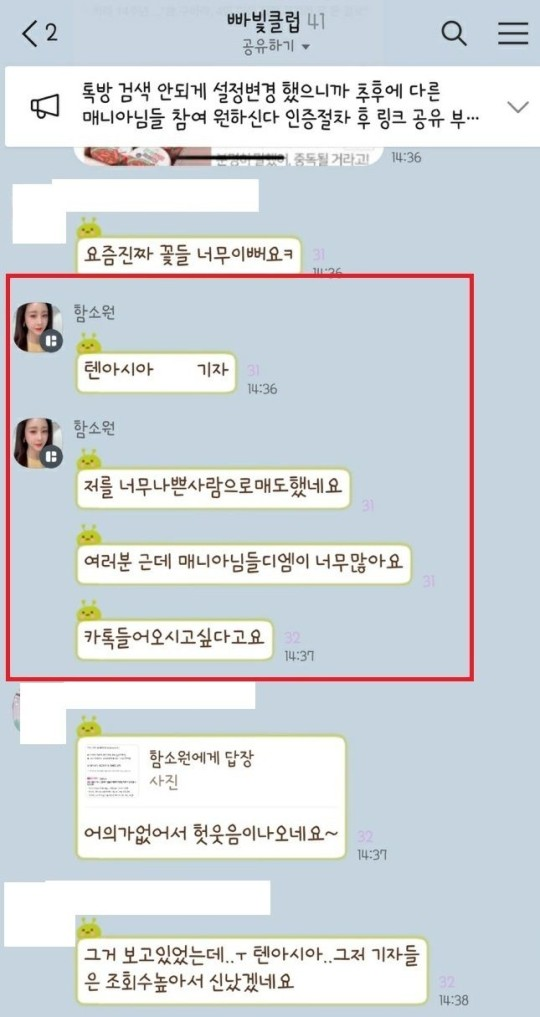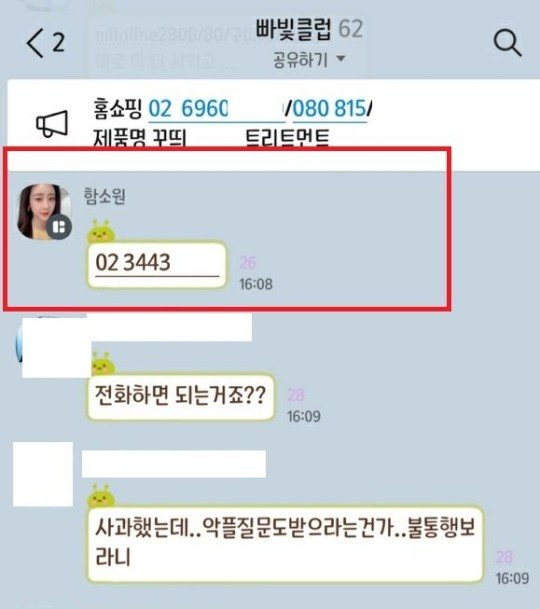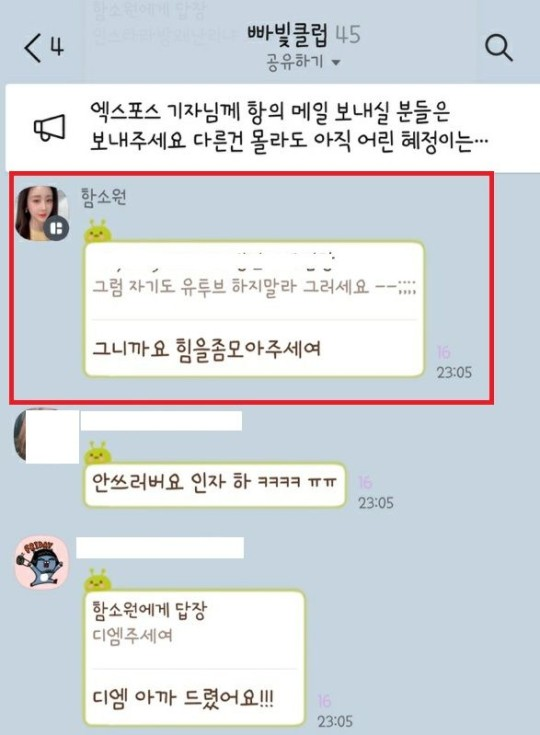 In fact, Ham So Won would pin the phone number of the broadcast station to the chatroom asking her fans to "Help her" by making phone calls and told her fans to send emails to complain to the reporters writing negatively about her.

The netizen who reported on this explained that she used to be a fan of Ham So Won and became a fan after watching the TV personality diligently living her life. So the netizen joined Ham So Won's fan club and was able to join the Kakaotalk group chat with Ham So Won and her fans.
After the controversy, the former fan was shocked that Ham So Won was different from how she portrayed herself on television. The netizen claimed that in the group chat room, Ham So Won did not show not even one bit of remorse and asked her fans to shield her. The former fan explained that Ham So Won would also kick fans out of the chat if they would go against Ham So Won and express how they think it's a bad idea to make these protesting phone calls.
The netizen added, "I was very disappointed when Ham So Won made it seem like the president in the chatroom voluntarily did these things and blamed it on Ham So Won when reports were made about the fan group chat." The netizen explained her reasons for reporting this to the media and said, "I just want Ham So Won to truly repent, self-reflect, and become a better person.
Meanwhile, Ham So Won continued to deny that the accusations about the group chat were false and stated that she would take legal action against anyone who continues to harass her.