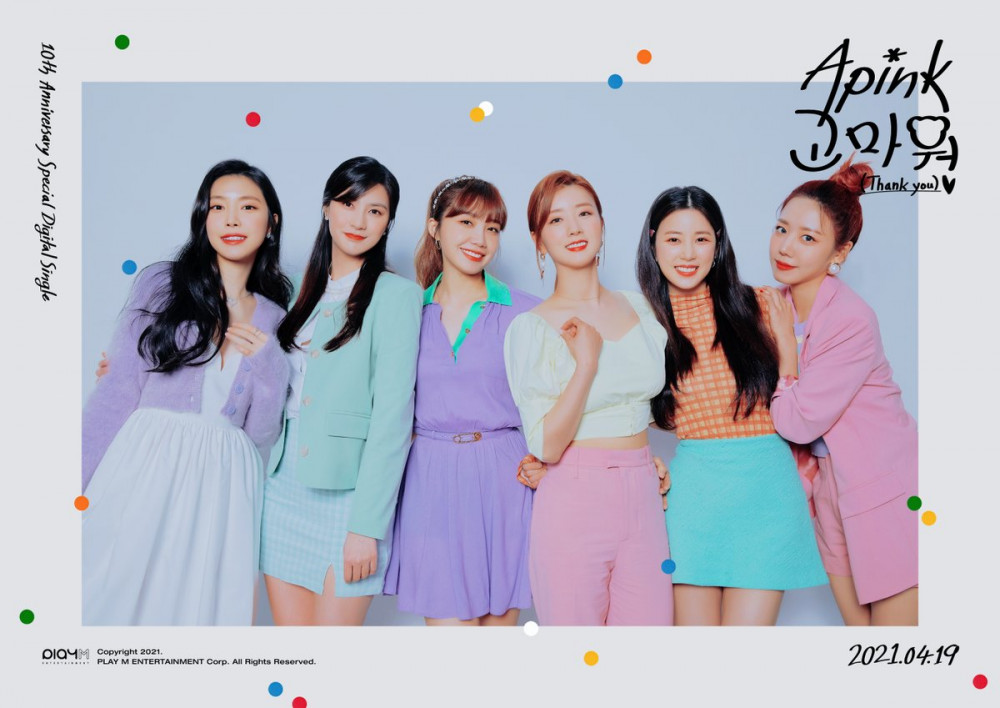 On April 29, Play M Entertainment issued an official statement, confirming that five out of six A Pink members have decided to renew their contracts.
According to the agency,
"Hello, this is Play M Entertainment.

We have renewed our exclusive contracts with A Pink members Chorong, Bomi, Eunji, Namjoo, and Hayoung.

These 5 members, whom we've worked with for the past 10 years, collectively came to the decision to renew their contracts on the basis of loyalty and trust. We do not plan to withhold any form of support whatsoever in the members' active promotions from here on out.

After a lengthy and in-depth discussion with her fellow members, A Pink's Na-Eun has decided not to renew her contract, in order to take steps toward her new dreams. We all respect Na-Eun's decision, and would like to cheer her on sincerely. We also thank Na-Eun for working alongside us for such a long time.

Even though it is disappointing that Na-Eun will not be a part of the family anymore, all six members have much affection for the team. As a result, we plan to maintain positive and cooperative relations for the future.

The six members will continue to promote as A Pink, at times together, and at times separately. As A Pink will be celebrating their 10th anniversary this year, the girls are currently preparing for their comeback album. Please send your warm words of encouragements toward A Pink, as they work hard to return with a better image.

Thank you."