Mnet's "Kingdom" is set to air on April 1st, its line-up including Stray Kidz, ATEEZ, BtoB, iKON, SF9, and The Boyz, returning from their victory on "Road to Kingdom." Let's take a look back at "Road to Kingdom's" most memorable performances!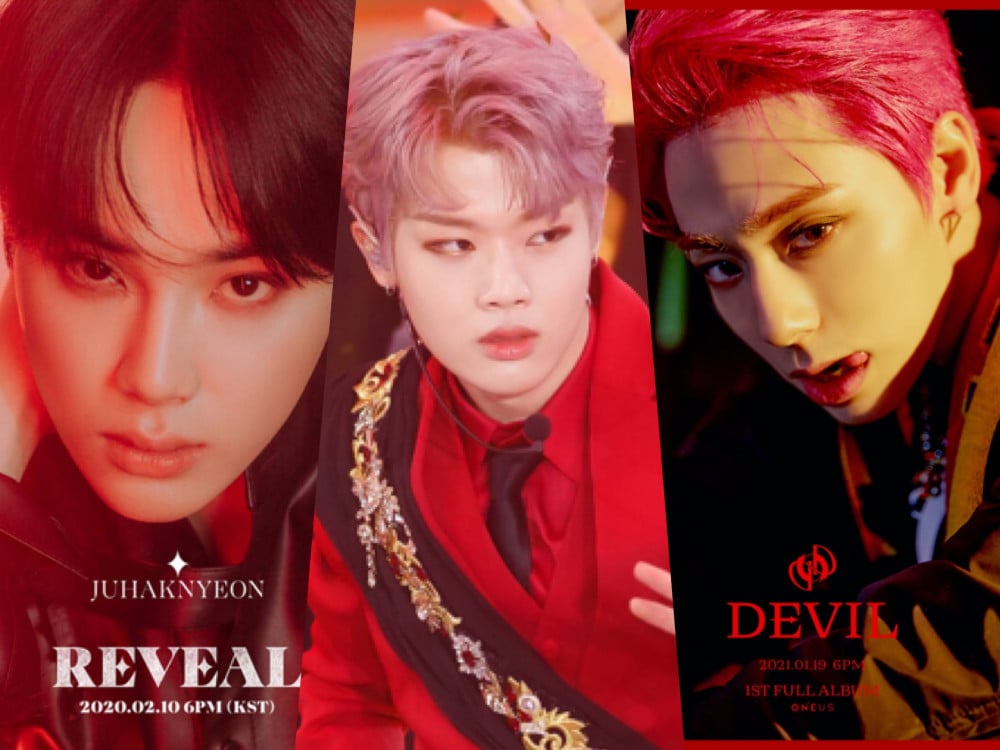 1. TOO: Rising Sun
TVXQ! songs are known for being very difficult to cover, causing many new idols to avoid them. Despite being the youngest rookies, TOO challenged Rising Sun and even created brand new choreography that showed picturesque suns through their dancing.
2. Golden Child: T.O.P.
Golden Child paid homage to SHINHWA, one of the leaders that paved the way for the global rise of K-pop, by performing "T.O.P." Looking majestic in white feathers, Golden Child truly looked like swan fairies on stage!
3. The Boyz: Danger
From the beginning of the program, The Boyz proved themselves to be major contenders for the crown by setting the standard impossibly high with their performance of Taemin's "Danger." Complete with difficult stunts on table props, The Boyz certainly made Taemin proud with their memorable stage.
4. VeriVery: Gogobebe
By combining Mamamoo's "Gogobebe" with an Aladdin theme, a creative masterpiece was born! Even though Hoyoung dropped his Jafar staff at a critical moment in the performance, overall, the stage was completed at a level impressive for rookie idols.
5. ONF: We Must Love
"We Must Love" by ONF was hailed as an uncovered diamond, and their legendary performance with mask dancing and a feature from Oh My Girl's YooA made the entire stage look like an artistic masterpiece.
6. Pentagon: Shine + Spring Snow
Choosing to go the sentimental route, Pentagon decided to perform a remix of "Shine," a song that went viral on TikTok and social media that garnered them many new fans, as well as the emotional ballad, Spring Snow. This stage was meant to honor Jinho, the first Pentagon member to start his military enlistment.
7. ONEUS: Lit
ONEUS' journey in "Road to Kingdom" was certainly difficult, as they began in the lower ranks, but with their performance of Lit, they pulled out all the stops! The other contestants watched in shock as ONEUS incorporated lion dancing, ribbon gymnastics, and palanquins to fit the traditional Korean concept.
8. PTG & ONF: Kill this Love
Thanks to Pentagon Hui's genius music-producing skills, Pentagon and ONF were able to completely reinvent BlackPink's Kill this Love into a dark concept and turn it into their own performance. Wooseok's rapping was particularly striking to the contestants and viewers alike.
9. The Boyz & ONEUS: Heroine
In their own interpretation of Sunmi's Heroine, The Boyz and ONEUS used singing, dancing, and acting to express their memories of the trainee experience and the road to debut as an idol.