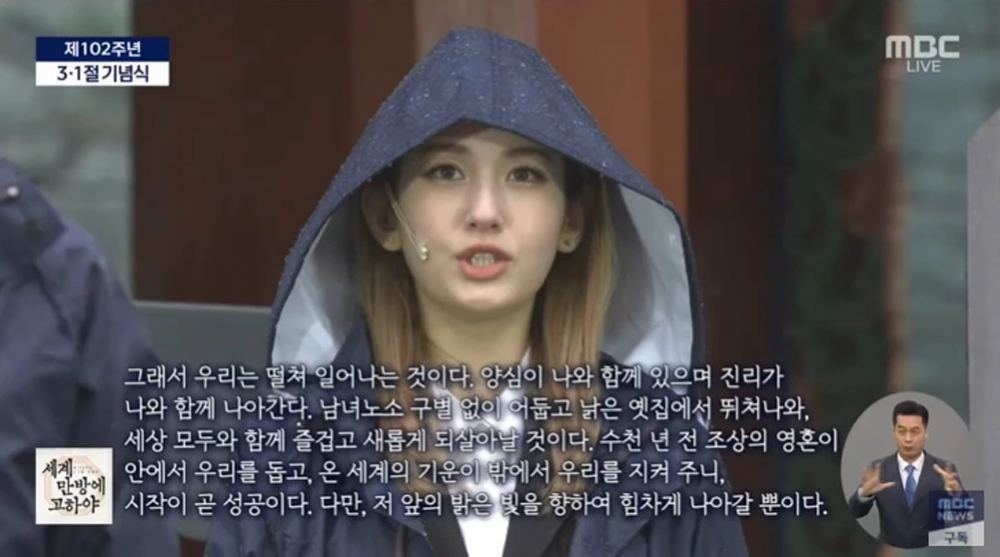 Netizens were surprised when an idol singer made her appearance at the March 1st commemoration event.
On the morning of March 1st, 'The 102nd Anniversary of the March 1st Independence Movement' was held at the Tapgol Park in Jongno-gu, Seoul. President Moon and his wife attended this even along with other patriots.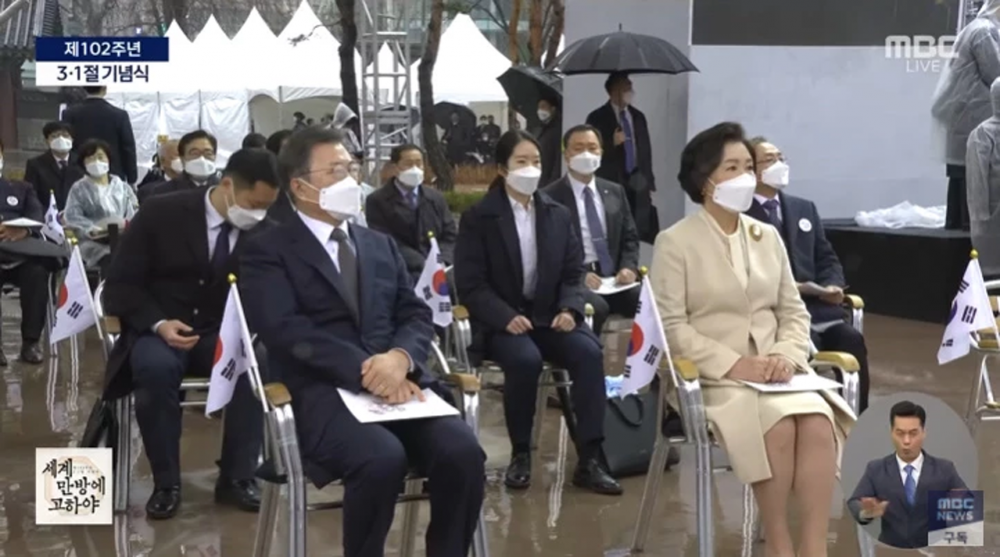 On this day, former I.O.I member Jeon So Mi appeared and read the Declaration of Independence. It was revealed that she had attended the ceremony as a representative of multicultural families and K-Pop singers.
Jeon So Mi stood on the stage alongside the descendants of independence fighters and read a part of the 'March 1st Declaration of Independence' in Korean.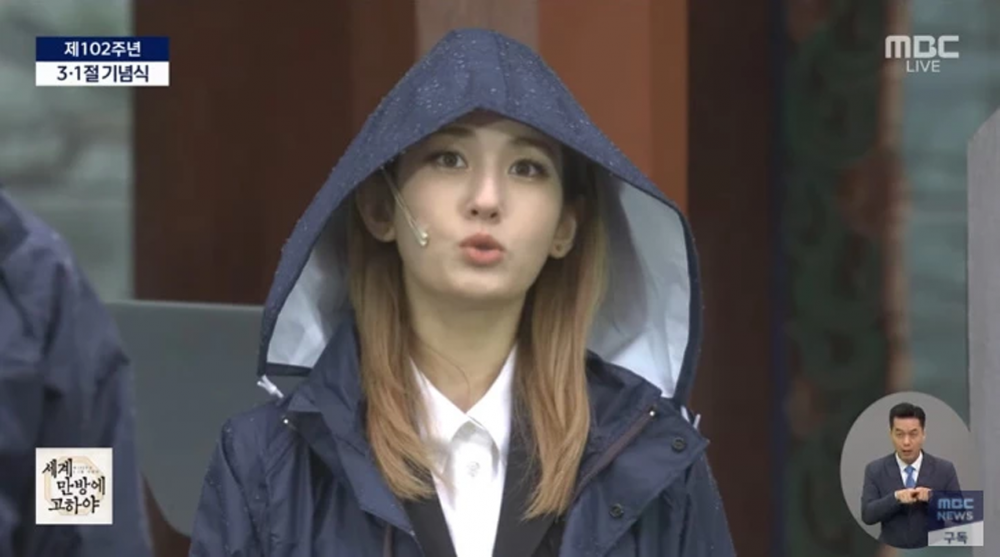 Jeon So Mi received applause as she read the declaration in a serious and determined manner despite the rainy weather.
This is the part of the March 1st Declaration of Independence that Jeon So Mi read:
"That is why we stand. Our conscience is with us, and the truth moves with us. Regardless of age or gender, we will run out of the dark, old house to be revived with joy and new life with everyone in the world. The spirits of our ancestors from thousands of years ago will be inside us to help us and the energy of the whole world will protect us. The initiative is what is a success. However, we move vigorously toward the bright light that is in front of us."