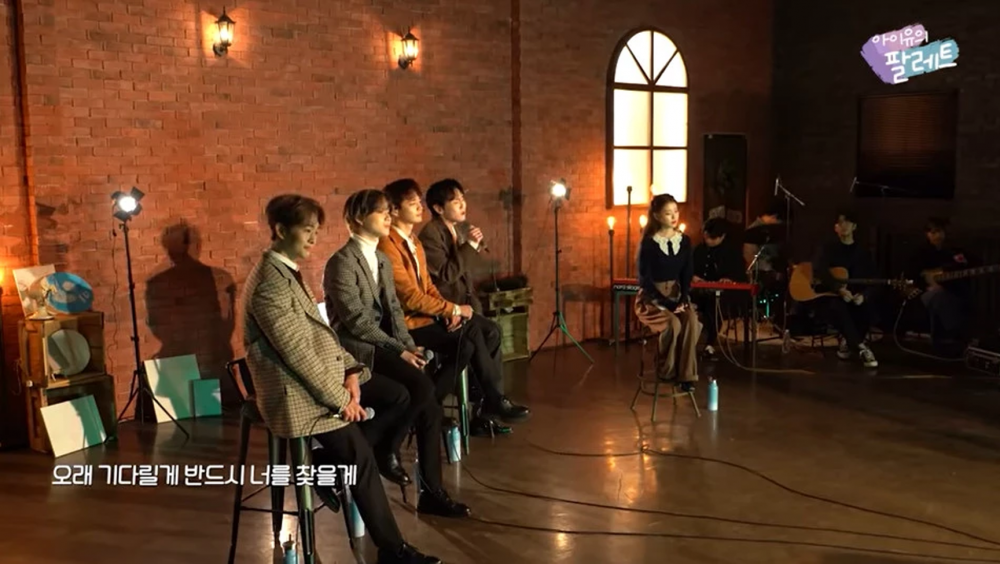 SHINee touched the hearts of many as they sang IU's "Dear Name" on the new episode of 'IU's Palette.'
On February 27th, the fifth episode of IU's music talk show was uploaded on IU's YouTube channel. SHINee appeared as special guests to celebrate their comeback for the first time in three years.
On this day, SHINee sang IU's "Dear Name," which brought many to tears.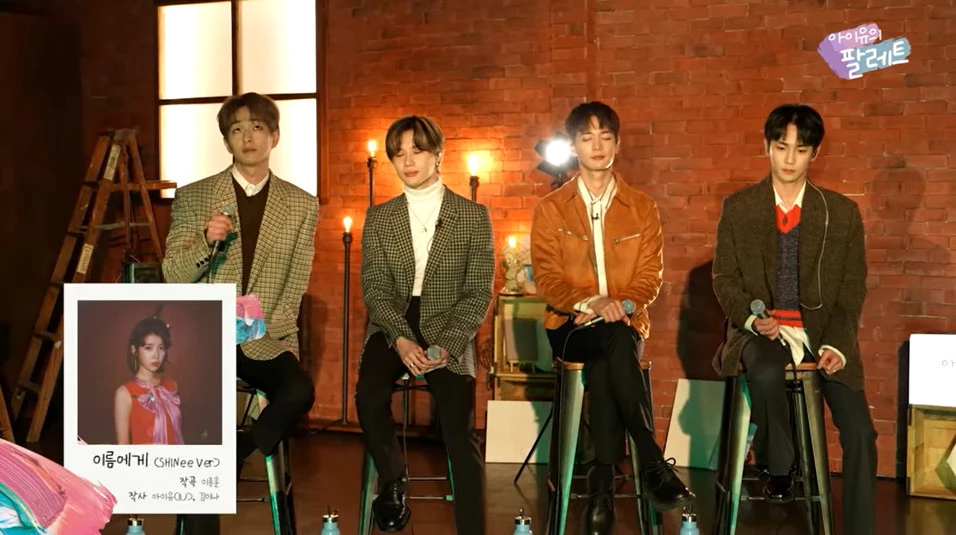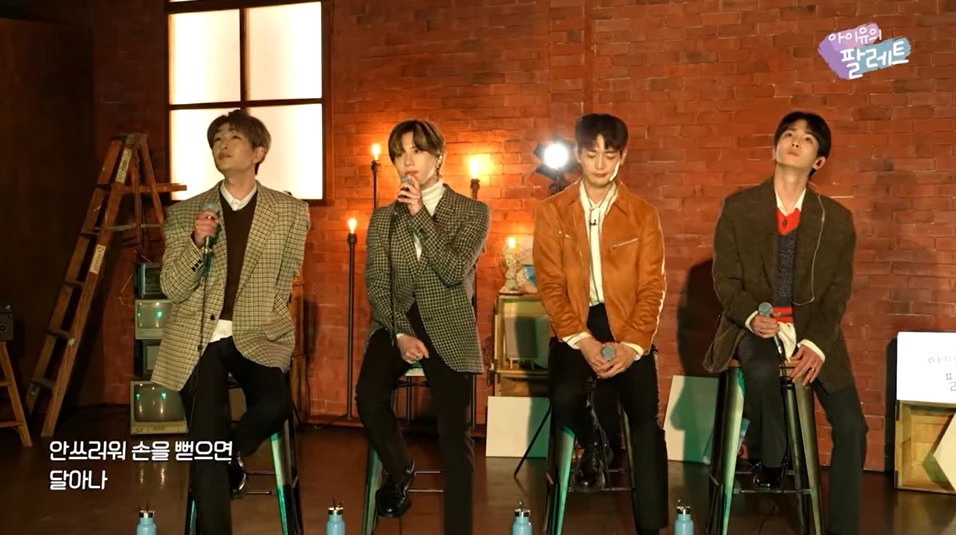 One netizen commented on the video, "I don't know why tears keep falling listening to 'Dear Name.' I think Shawols will have the same thoughts as I do. There's a name we want to call more so today. I think everyone felt the same even if I don't say anything."
It seems many fans were reminiscing and missing the late Jonghyun while listening to this song.
Meanwhile, both SHINee and IU debut back in 2008. SHINee actually debuted four months ahead of IU; hence, they were able to promote around the same time. IU confessed on this day that she always watched SHINee's rehearsal before the music show started. SHINee also replied saying they also kept interested in IU's activities because they heard a talented female soloist debuted.