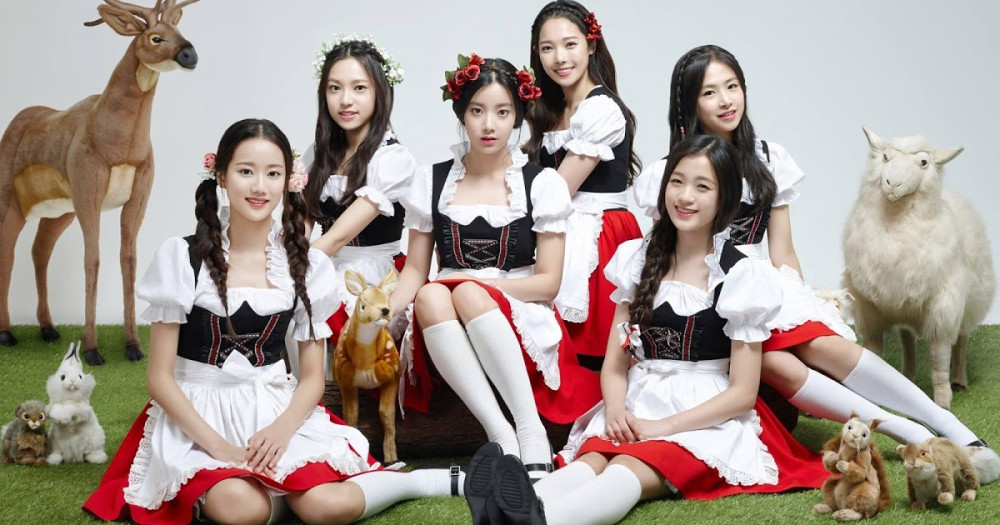 DSP Media has issued a statement.
Yesterday, someone claiming to be Hyunjoo's little brother (with proof) posted that Hyunjoo had been bullied by the other April members to a point where she attempted suicide. Her friend later posted that Rachel and Chaekyung, who joined the group after Hyunjoo left, had nothing to do with it, but the rest of the members, including current KARD member Somin, were all perpetrators.

DSP Media has finally issued a statement, which reads,
Hello, this is DSP Media. We are issuing our official stance on the situation between Hyunjoo and the April members. We will be talking in detail about how Hyunjoo was chosen to be in April and how she left.
Hyunjoo became our label artist as an actress trainee. When April was made, Hyunjoo wanted to be an actress, we convinced her and she and her family agreed to be a part of April.

After she debuted, because of her physical and mental state, she had difficulties participating in April's activities. Because of this, there was a lot of conflict and the other members also experienced damage. Everyone had a hard time and suffered, and we decided that no one could be considered a victim or the perpetrator.

Hyunjoo ultimately expressed that she wanted to leave the group during "Tinkerbell" promotions. We tried to stop her, but she was adamant. It is our responsibility that Hyunjoo and the April members had a hard time. After that, we supported her so she could be an actress. We also supported her because she wanted to be an idol after that. It's true that we supported her as much as possible after she left the team.

Unconfirmed guesswork can hurt both Hyunjoo and April. We ask that you do not spread false rumors. We apologize that our statement was late. Thank you.

Do you think this statement is actually addressing any of the issues?