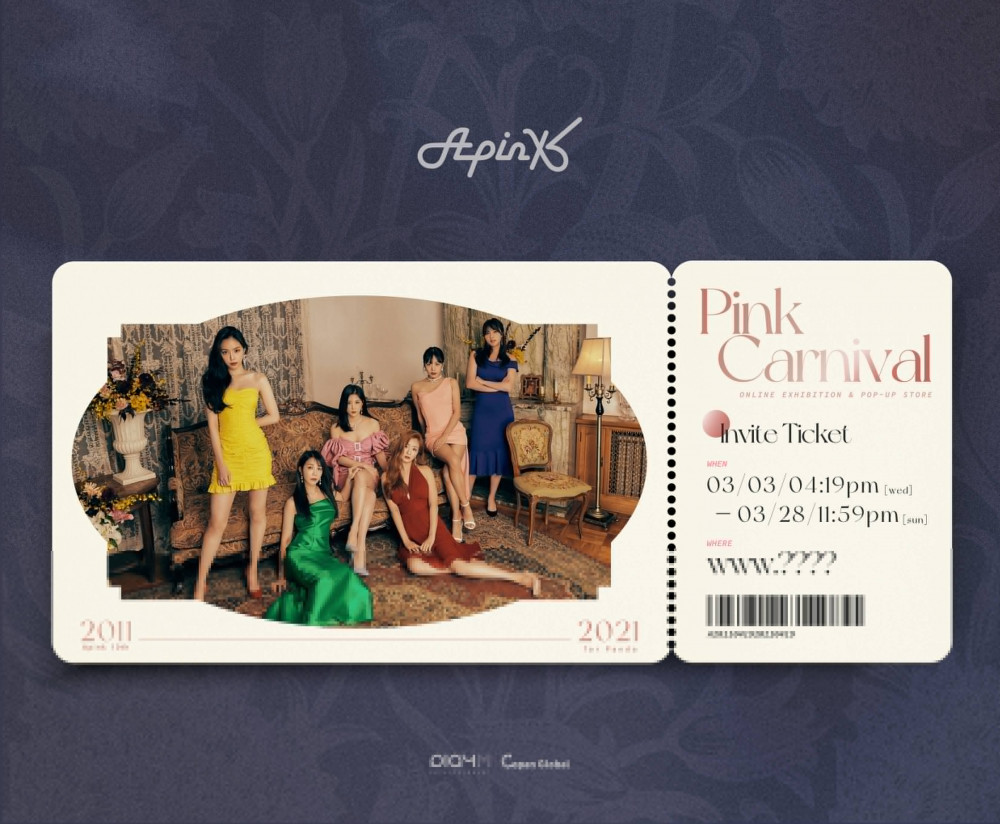 A Pink is teasing for their upcoming 10th-anniversary celebration.
According to the teaser images shaped like a ticket, 'Pink Carnival' is an online exhibition and pop-up store that will run from March 3rd at 4:19 PM KST to March 28th at 11:59 PM KST. The exact details are still pending, but the ladies look gorgeous in the teaser images.
A Pink will also be releasing a special 10th-anniversary song on April 19th, so check out the images below as you wait for both the song and 'Pink Carnival'.