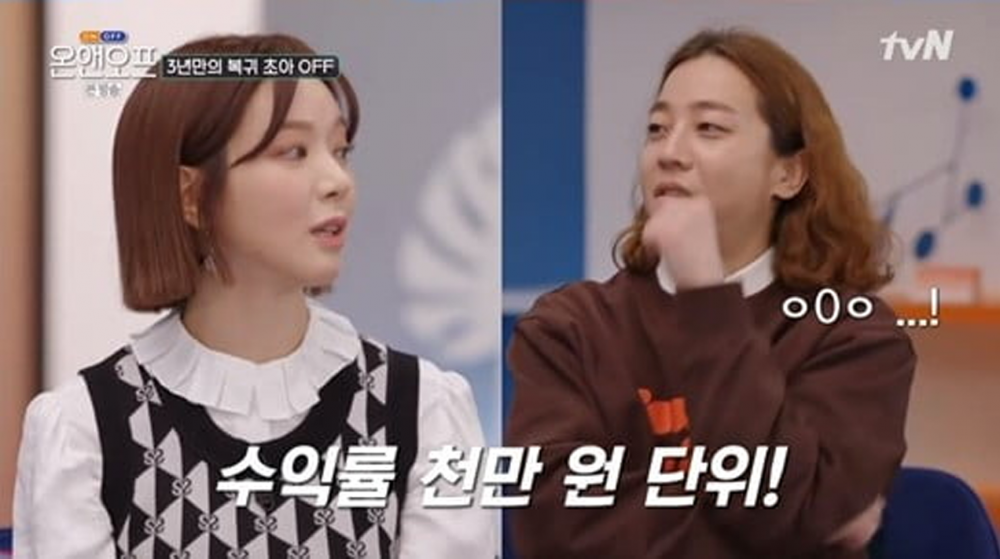 Former AOA member ChoA revealed her daily life as she starts the morning at 9 AM to look at her stock investments.
In tvN's 'On & Off,' which aired on February 16th, ChoA appeared on an entertainment program for the first time in three years. In the episode, she personally shared her reasons for taking a break from the entertainment industry and gave an update on what she has been up to.

She revealed that she had decided to leave the girl group and take a break from the entertainment industry because she had become severely fatigued due to the high stress and sleep deprivation. She explained that she had slept and took the time to travel during the three years of her hiatus.

Also on this day, ChoA revealed her daily schedule in which she began her day at 9 AM. ChoA revealed that she begins her day at 9 AM because that is the time when the stock market opens.

ChoA explained how she began investing in the stock market by saying, "I started investing when the stocks fell due to the COVID19 pandemic. I've always wanted to try so I took this chance to invest when the stocks were low." She revealed that she had currently earned quite a bit.

Rapper Nucksal asked, "can you tell us how much you made?" to which ChoA explained, "I wasn't able to invest too much money since I was looking for a place to live. The current revenue is around the 10 million KRW range."

Meanwhile, 'On & Off' will air every Monday at 10:30 PM.