On February 21st, the Korea Corporate Reputation Institute announced the ranking of idol personal brand reputation, where BTS's Jimin once again reaffirmed its unrivaled popularity by winning first place in idol brand reputation, extending his own record as the first and only idol to ever rank #1 for 18 months overall.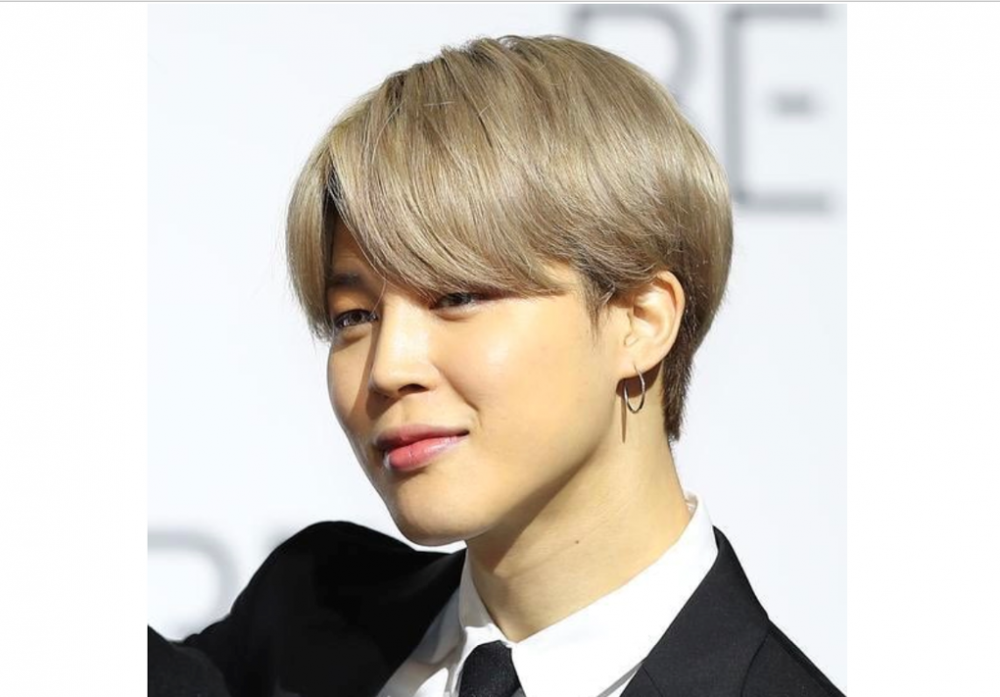 The Korea Institute of Corporate Reputation analyzed the brand reputation index by measuring consumers' participation index, media index, communication index, and community index from January 21, 2021, to February 21, 2021, by extracting 285,034,563 big data from idol personal brands. Compared to 259,838,413 Brand Big Data in January 2021, it increased by 9.70%.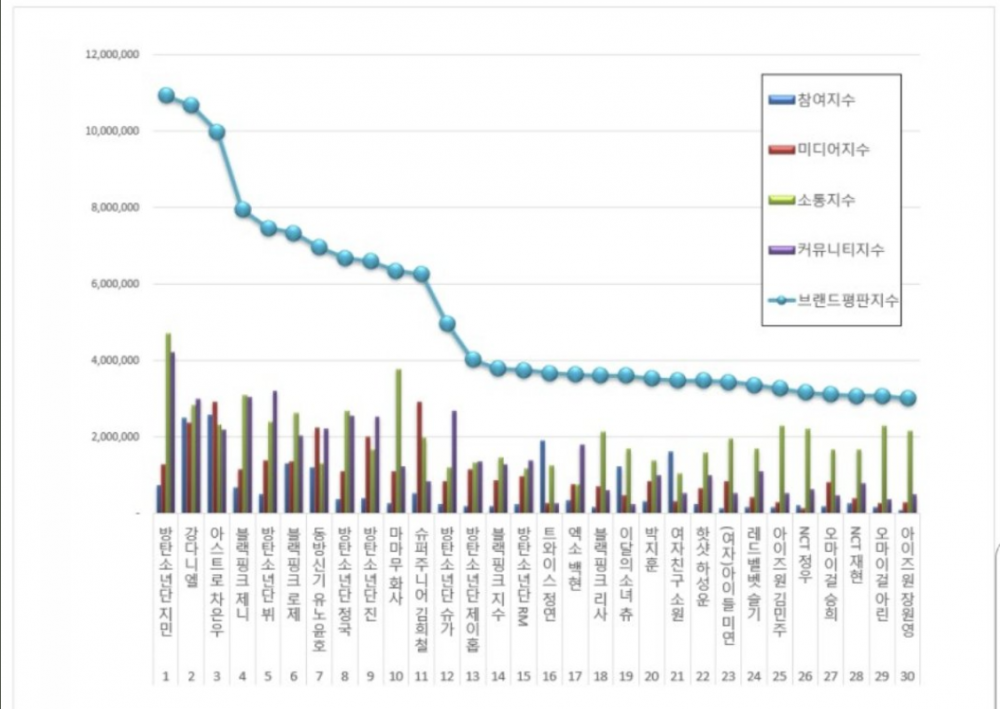 The brand reputation index is an indicator created by analyzing brand big data after finding that the online habits of consumers have a big impact on brand consumption. Through the analysis of an idol's personal brand reputation, they can measure the positive assessment of an idol's personal brand, media interest, and consumer interest and communication, which also includes monitoring results of idol brand reputation editors.




Jimin maintains his glorious #1 seat for the 18th time, extending his "Brand King" record.
BTS members Ranking:

#1 Jimin
#5 Taehyung
#8 Jungkook
#9 Jin
#12 Suga
#13 J-hope
#15 RM
Jimin's #1brand reputation was analyzed as the participation index 741,913; Media Index 1,277,377; Communication Index 4,709,992; Community Index 4,211,712, and the total brand reputation index of 10,940,994. Compared to 8,016,940, Jimin's brand reputation index in January, it rose 36.47%.

High-ranking phrases in Jimin's keyword analysis included "Christmas Love," "Filter," and "ARMY," while his highest-ranking related terms included "breakthrough," "perfect," and "public." Jimin's positivity-negativity analysis revealed a score of 87.53% positive reactions.



Jimin's congratulatory hashtags immediately trended in South Korea from the announcement such as #우리지민또1위했네 (Our Jimin Won First Place Again), #우리지민 (Our Jimin) and #필터1주년축하해 (Congratulations Filter for 1st Anniversary) in celebrating Filter's first year anniversary.


Once again, Congratulations to Jimin, the IT boy.
Naver Articles on Jimin's Brand Reputation Ranking: