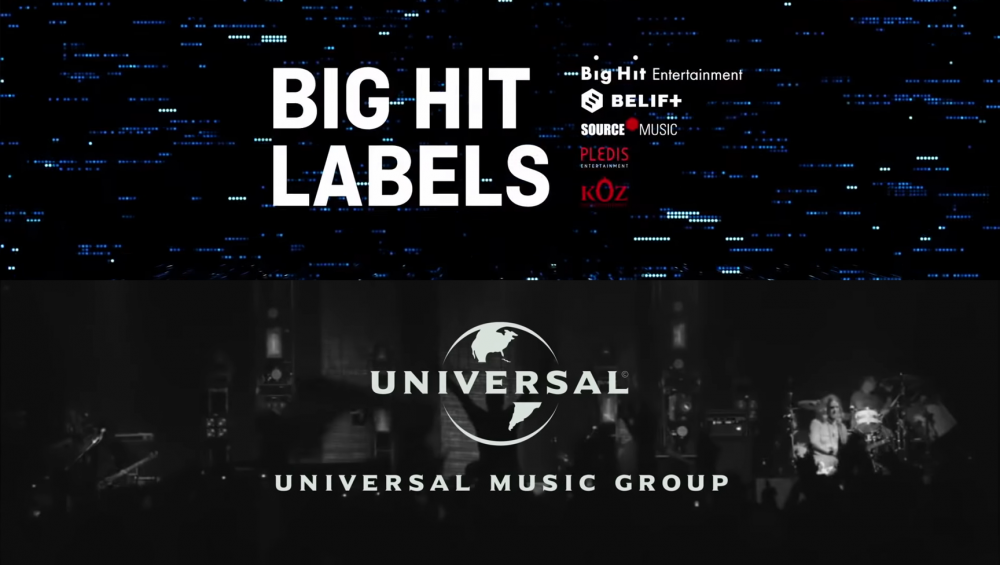 Big Hit Labels announced that they will be launching a new boy group in partnership with Universal Music Group.
Big Hit Entertainment officially announced the joint project with Universal Music Group at a joint presentation event of Big Hit Labels and Universal Music Group, which was broadcast live on the digital live streaming platform VenewLive on February 17th.
Sir Lucian Grange, chairman and CEO of Universal Music Group, stated, "Universal Music Group and Big Hit will establish a joint venture to showcase global artist project." He also mentioned that artists under Universal Music Group will be joining Big Hit Entertainment's media platforms, so you may see artists like Taylor Swift, Drake, Billie Eilish, Ariana Grande, and more on platforms such as Weverse.

Bang Si Hyuk, chairman and CEO of Big Hit Entertainment, added, "Establishing a joint venture and carrying out various global projects with Universal Music Group is truly an honor. The Universal Music Group's influence, as well as expertise accumulated in the world music market coupled with Big Hit Entertainment's pioneering ideas and innovation, will enable previously unimaginable feats."
During the presentation event, Lenzo Yoon, Global CEO of Big Hit Entertainment, continued to explain about the global artist project. He stated, "I am extremely excited just by the thought of the future Big Hit and UMG will usher together. We are planning to debut a new boy group in partnership with UMG for the global stage. We will select the members by holding a global audition."
The Global CEO of Big Hit Entertainment continued to explain how the global audition will take place. He announced that the audition program will be airing in partnership with a U.S. media partner in 2022. He further elaborated, "Big Hit will be in charge of discovering and training artists, fan content production, and communication with fans through Weverse. UMG will be in charge of music production and global distribution utilizing their powerful local network."