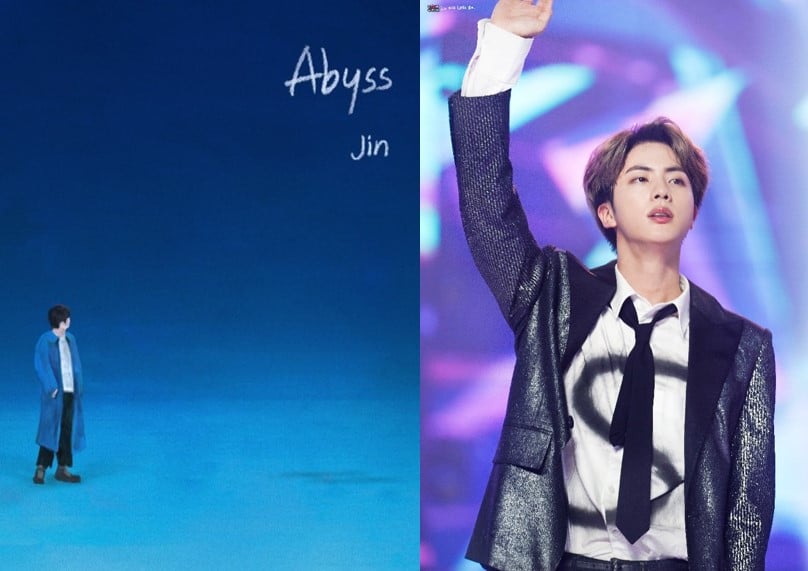 ('Abyss' by Jin is ranked#1 on King Choice's Hot 50 World Songs January 2021)
International celebrity voting website, King Choice, has finished running its "Hot 50 World Songs January 2021" poll. Many famous songs enliven the nomination list, including both solo and group songs from K-Pop music to western music.
'Abyss' by BTS Jin successfully took the # 1 spot in the category, proving the song's greatness and popularity with the enthusiastic support from the fans as well. The 'Abyss' won with a total of almost 2 million votes. This is for the entire voting result.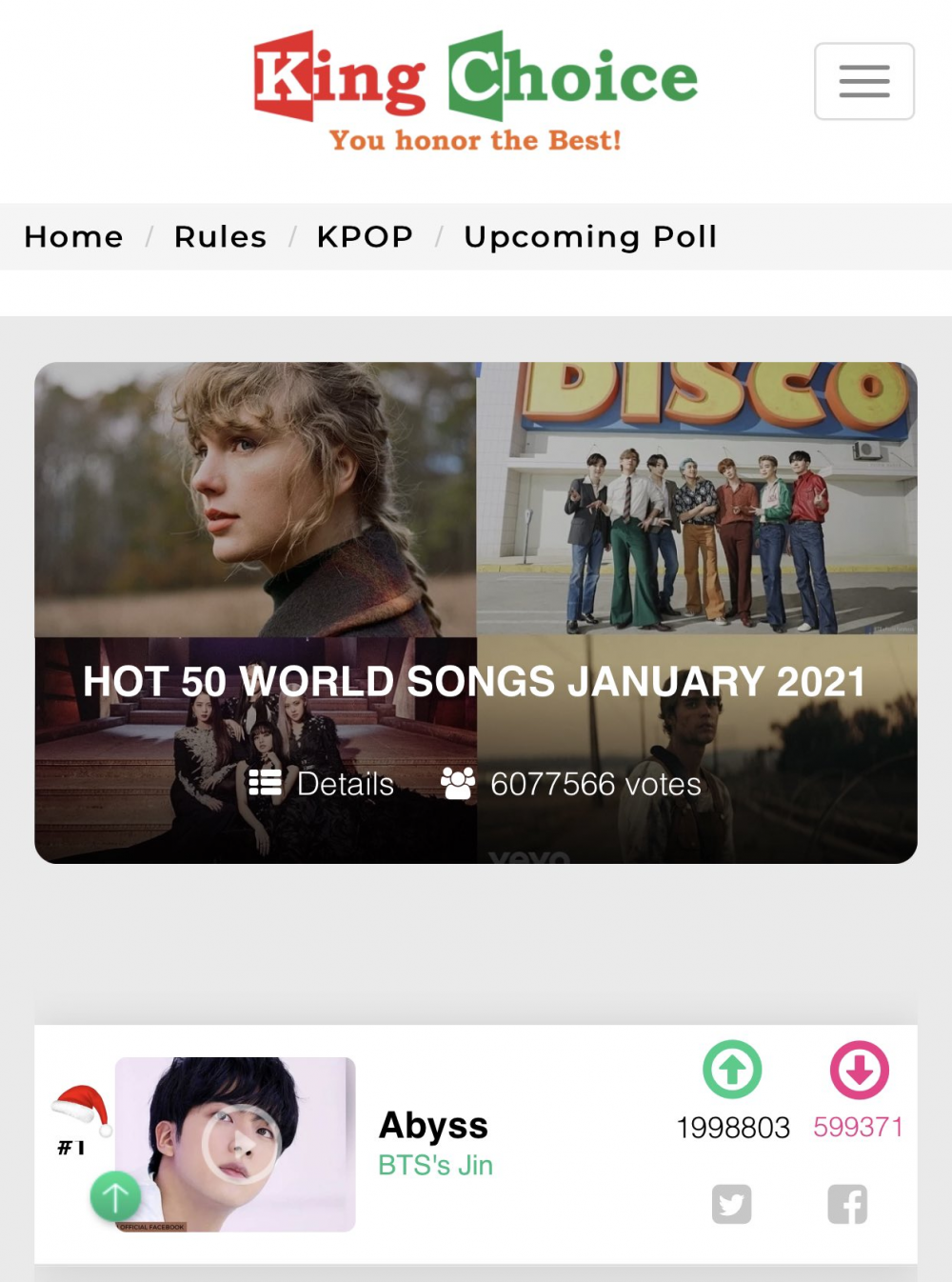 This song is a very personal song to Jin. He posted this song along with a letter to honestly and sincerely share about his inner struggles caused by burnout and anxiety despite the great success he had.
Throughout the song, the silver voice of Jin can be heard flowing beautifully. With all his heart, he sang the song until it touched the hearts of the listeners (listen to 'Abyss'). He switched to low notes as well as high notes smoothly.

Congratulations to Jin, and also to the fans who have supported him. Hopefully, this win will be the start of further wins!