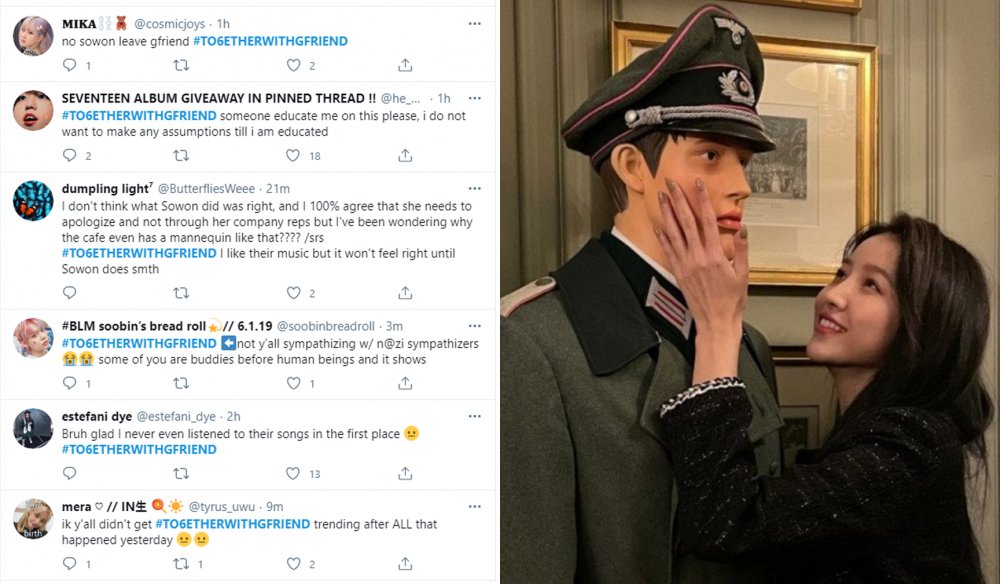 GFriend's Sowon has recently been under fire for uploading controversial photos on social media.
On January 31 KST, Sowon uploaded and then quickly deleted a set of photos taken with a mannequin. The plastic statue has been identified as a Nazi soldier, based on the military garments and the insignia. Although the idol group member quickly took down the photos, netizens had already taken the photos and shared them on other various social media platforms heightening the controversy.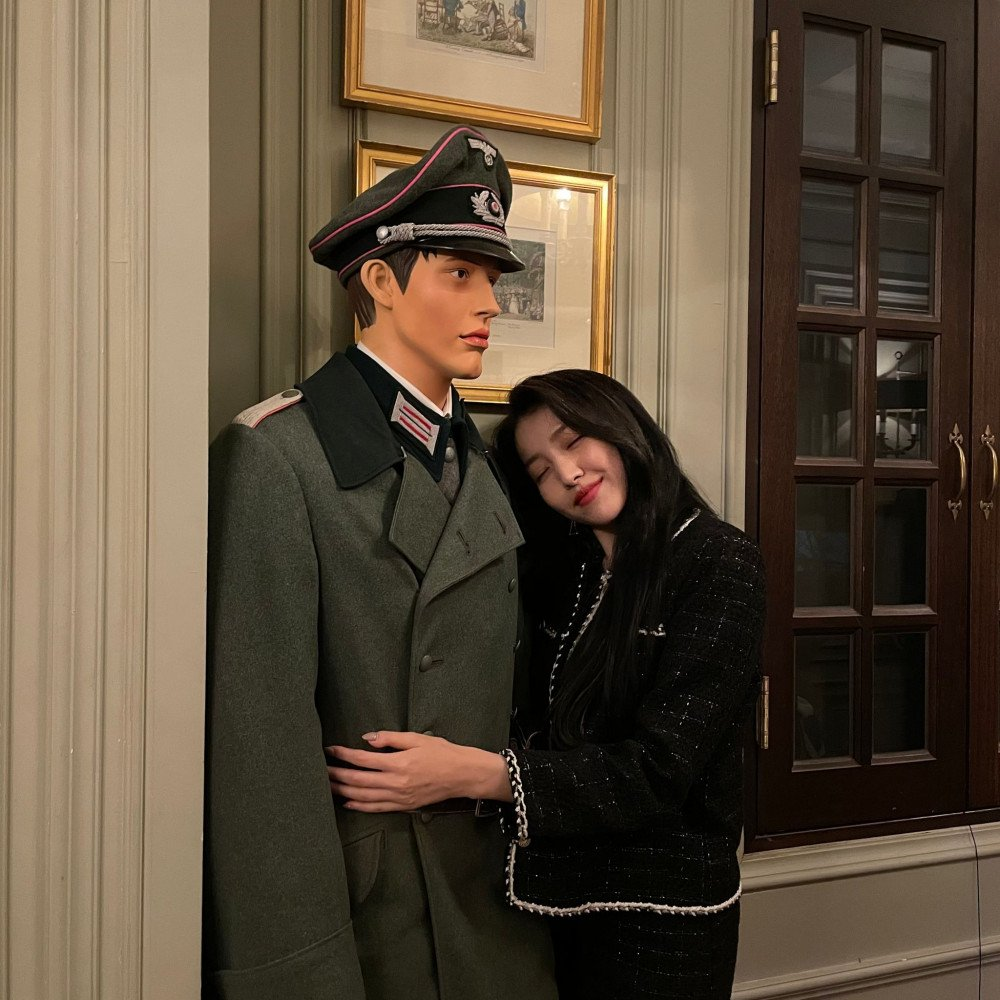 As the controversy increased, Source Music posted an official apology in place of Sowon by saying, "We apologize for not being able to check in advance that there were inappropriate props at the shooting site, nor were we able to thoroughly inspect the contents during the filming and uploading process, and we did not pay close attention to the historical facts and social issues."
Despite the apology, many netizens continued to take it to social media to discuss this recent controversy. #TO6ETHERWITHGFRIEND quickly trended on Twitter when fans attempted to comfort the member while others used the hashtag to bring light on the seriousness of the issue. Many used the tag, requesting Sowon to personally apologize and pointed out her careless behavior.