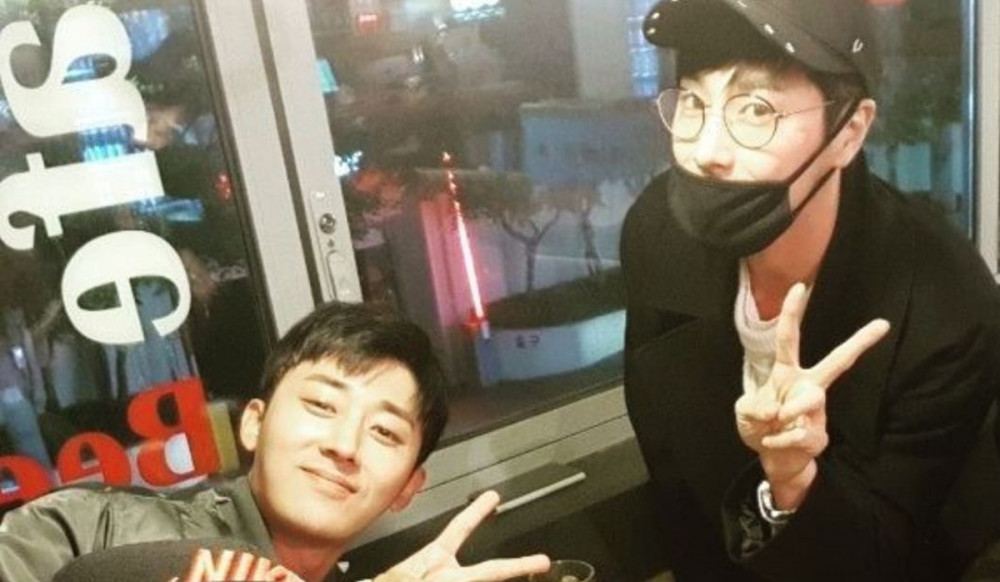 On January 28, TVXQ's Yunho greeted listeners as a guest on 'Kim Young Chul's Power FM' radio show.
On this day, Yunho shared his thoughts on his good friend and actor Son Ho Joon, whom he's known since before his debut days. "Ho Joon hyung is kind of like my oldest son. I have a lot of affection for him, and I feel so happy when he's doing well. I want to see him succeed more than I want my own success," Yunho shared.
The idol was then asked to explain why he chose the term "son", rather than something like a "younger brother". Yunho said, "When he first started out, Ho Joon hyung went through a lot of tough times, which is why I am always worrying over him like he's my son. But he's also older than me and very mature, so he would never feel like my donsaeng."
Another listener asked, "Do you have any future plans with Son Ho Joon?", to which Yunho responded, "Son Ho Joong is very realistic, and I'm a bit more romantic. When I told him that I want to build a bridge that connects our two houses together, he was just like, 'That's just ridiculous'."