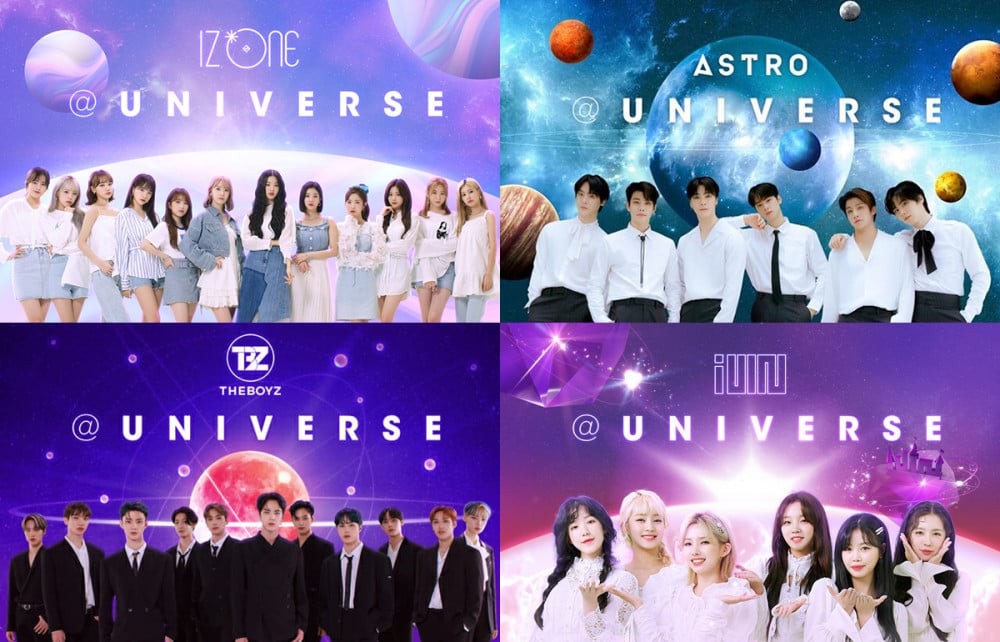 NCSOFT's very own mobile K-Pop fan community platform UNIVERSE has officially launched on January 28!
A communication platform between fans and their favorite K-Pop artists, UNIVERSE houses a variety of 'Private' and 'Studio' features. 'Private' features include a community where fans can receive messages, photos, and videos directly uploaded by K-Pop artists. This feature also includes AI-recorded voices of the K-Pop artists.
The 'Studio' feature includes a game-like space where fans can dress avatar-versions of their favorite K-Pop artists and create avatar-version MVs. In addition, as you can see in the weekly contents schedule below, UNIVERSE will be kicking off wide range of exclusive reality contents via the app starting on January 28! Some of these exclusive reality shows include 'Agent Blackjack K' starring Kang Daniel, 'Area 51: The Code' starring MONSTA X, 'SSAP-DANCE' with guests Park Ji Hoon, ASTRO, and (G)I-DLE, 'GGULlogzam' featuring ATEEZ and Cosmic Girls, and exclusive behind-the-scenes footage starring AB6IX, CIX, and The Boyz.



[UPDATE] The UNIVERSE app is now open worldwide! You can check it out via the link below!