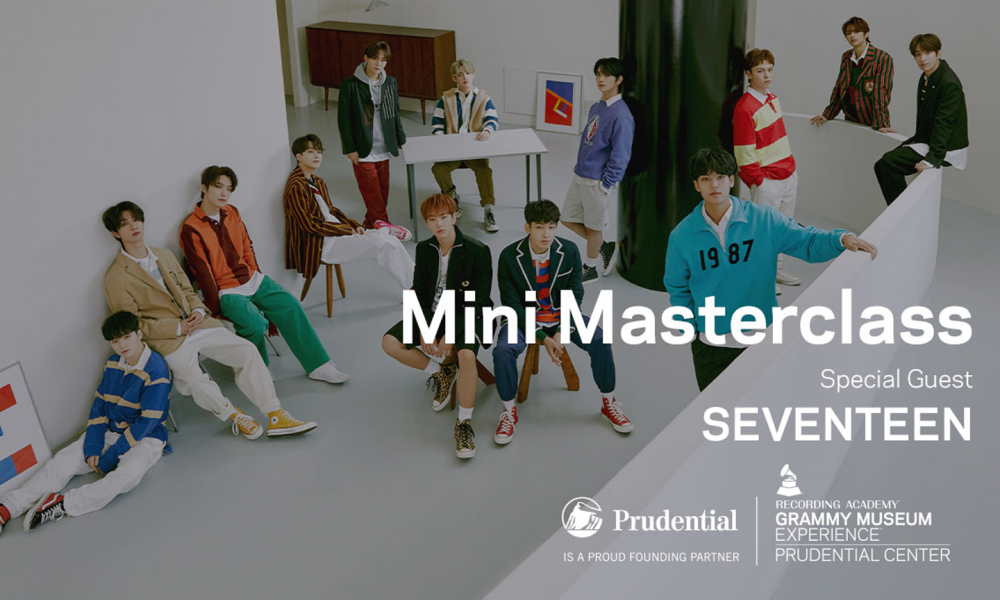 Recently, the boy group Seventeen was also invited to the interview section of the U.S. Grammy Museum's Mini Masterclass.
The interview with Grammy Museum's Mini Masterclass was revealed on January 19th as the thirteen members of Seventeen shared their thoughts on what it takes to be successful.
Mini Master Class is an interview series where artists, music industry workers, and musicians talk about music to influence the youth. Seventeen was invited to partake in the special five-minute interview with Mark Conklin, the director of artists relations and program at the Grammy Museum Experience Prudential Center.

Mark Conklin jumped right into the interview and asked the members, "what do you think it takes to be successful in your business? what are the skills, the traits, and the quality for someone needs to be successful?" Member Hoshi replied, "I think that it's effort. Putting in the effort, working hard, and having the perseverance to endure. You need to continuously make an effort to improve. And although the process may be slow, it's important to persevere and continue to put in effort in order to improve and arise."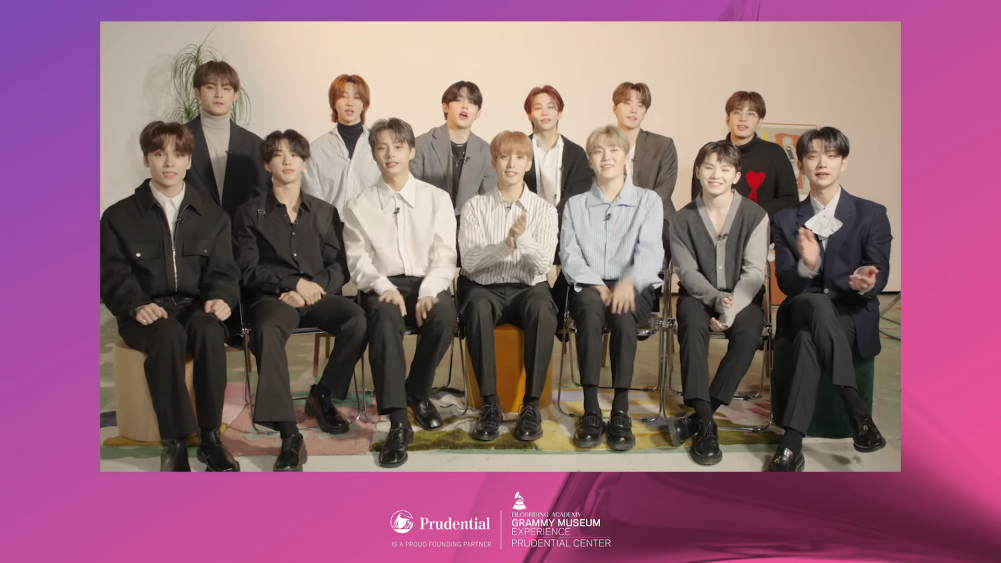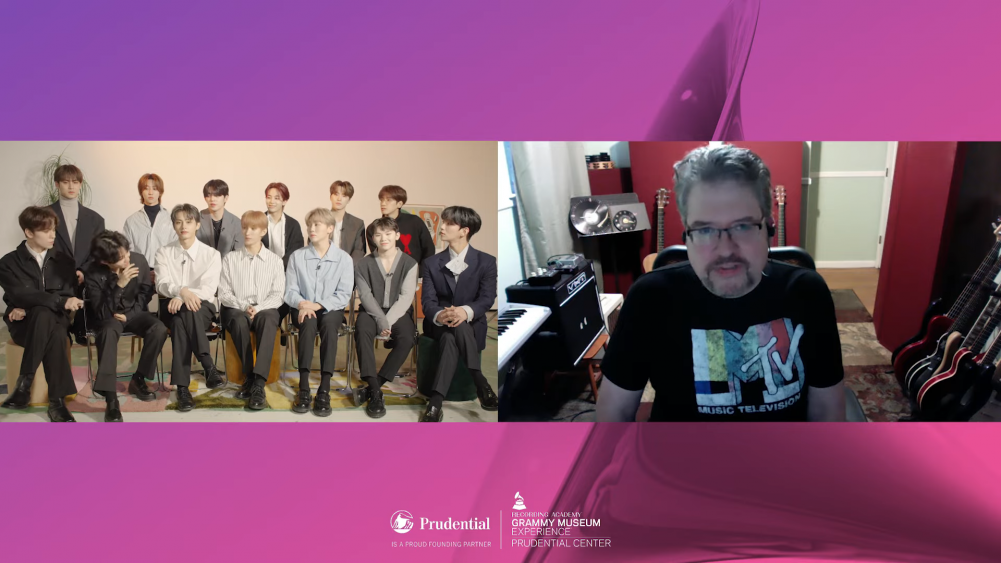 Dino added, "You need passion, love, and expression." He explained, "Express yourself often. Express your love for yourself as well as the many people around you. I think those are important traits to have as a singer."

Mark Conklin continued the interview and asked, "What's the thing you love the most about what you do? What's the thing you love the best?" DK replied right away by saying, "The best thing for me is that we can be a good influence for our CARATs and for many others while doing something that we love. They receive comfort and strength from what we do, and when we hear things like that, we once again realize that a singer is someone who can act as a positive influence. So we feel a strong sense of responsibility to work harder and do better."

In addition to the questions, the members each gave advice on what they believe is the key to be successful. Member Seungkwan stated, "For me, I think believing in yourself is crucial. I think it's important to have a positive mindset and to keep thinking positive thoughts like 'I can do it!' I also hope you're able to take some time to reflect and look back on yourself."

Meanwhile, Seventeen was able to make their appearance on the NBC 'Kelly Clarkson Show' and CBS 'The Late Late Show with James Corden.'


You can watch the full interview with Seventeen below or visit the official Grammy Museum's Mini Masterclass website.