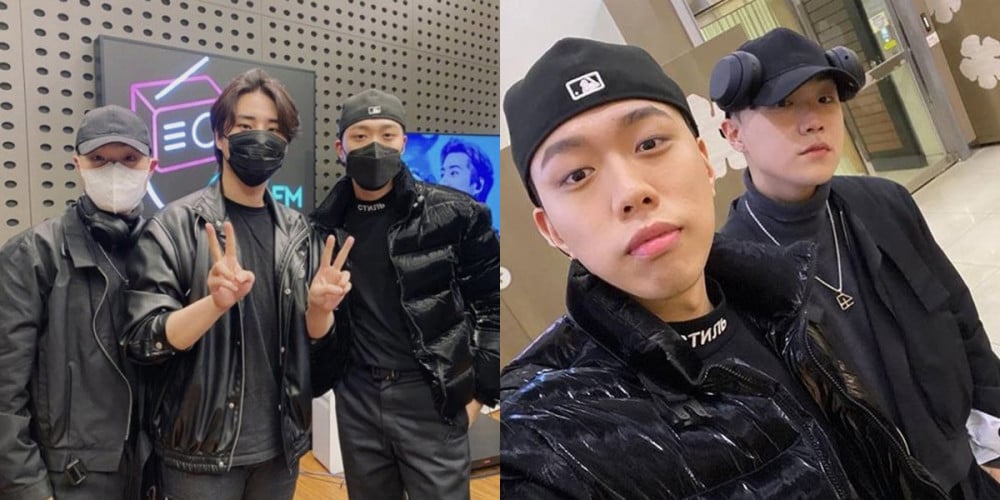 Rappers BewhY and Khundi Panda are under fire for their alleged rude behaviors and attitudes on KBS radio program 'DAY6's Kiss The Radio', hosted by DAY6's Young K.
The two rappers appeared as guests on the radio program back on January 15, where they were asked to read personal stories sent in by listeners, also responding to their questions or requests.
During this broadcast, Khundi Panda read a comment from a fan that said, "Khundi Panda oppa, please say my name just once. It's my wish for the new year." Khundi Panda responded, "I don't feel like it though. You want me to say XX? Hey, XX."
Next, DJ Young K asked BewhY, "How about an acrostic? Would it be possible?" BewhY simply replied, "It would not be possible." Furthermore, when asked to comment on Khundi Panda's rap style, BewhY swore, "He's f***ing good." Young K attempted to find a better way of putting this answer - as per KBS standards, swearing is not permitted - by remarking, "Maybe more like, he's really really good?" But BewhY ignored him and stated, "He's f***ing good."
Numerous listeners furiously commented shortly after the broadcast that the two rappers not only made DJ Young K and listeners uncomfortable, but caused discomfort for the entire radio program staff. Some criticized the rappers by commenting, "If you didn't want to be there, then why did you even come?", "What if you weren't in front of a young idol. Would you have acted the same way in front of Yoo Jae Suk?, "This is the most uncomfortable radio I've listened to in my life", and more.