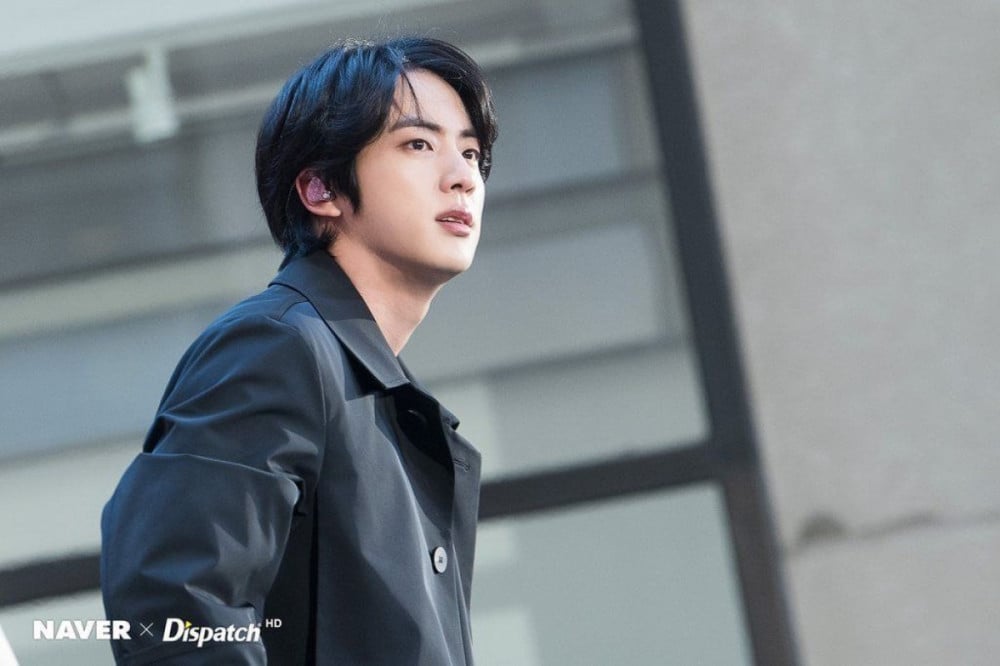 Netizens are talking about BTS' Jin's long hair days saying it was their favorite hairstyle of Jin.

On January 27th, a post on a popular online community gained attention after posting pictures of Jin rocking a long hairstyle. Originally titled, "Jin's long hair days that I freaking loved so much", the post included different pictures of Jin with a long thick layered haircut.
More than 200 netizens shared their thoughts in the comments saying:
"Prince Jin"
"The one and only visual you'll see in the world uwu"
"He should try growing it out longer. It'll look good on him"
"I joined the fandom after seeing his long hairdo at Grammy's so I'm a sucker for his black long hair"
"Black Swan era's long hair was legendary"
"So this is what heaven looks like"
"Jin can pull off any hairstyle"
"I feel like crying because he is so handsome"
"I don't usually like long hairstyles for men but he is the only exception"
Check out some of the pictures from the post below. What do you think?