Kang Daniel stumbling across a spoiler for his new song during a livestream recently became a hot topic.

Daniel recently confirmed his February comeback goal. A week later on January 27, he hopped onto V LIVE for a calm ASMR broadcast. Eight minutes into the stream, he discovered fans somehow knew the title of his upcoming song, "Paranoia", despite him not having released any information or teasers.
It turns out, KBS had revealed the information earlier that day!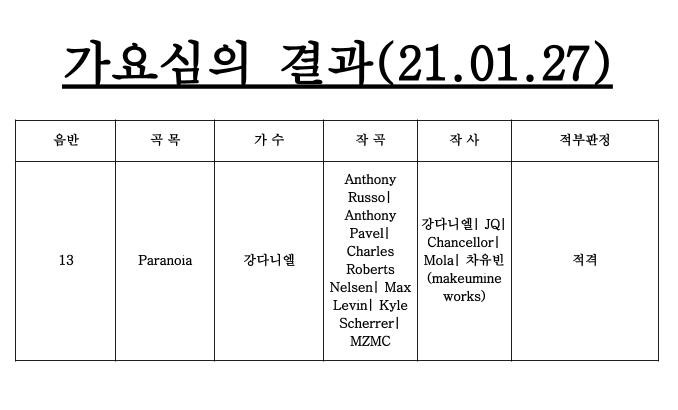 As soon as he came across the spoiler, he hurriedly lowered the volume and switched from a hushed whisper to his regular speaking voice to confirm with his staff:
"There's a comment mentioning 'Paranoia'. Do they know? Did the teaser come out? Ah… ok!"
Daniel realized later on that despite his best efforts to be secretive while asking his staff, his microphone was actually on full blast:
"You could hear it all the same even with the volume lowered?!?"
He had to hold himself back from laughing out loud in the ASMR setting:

Theqoo netizens found his dilemma amusing:
"4. Did he just lower the volume of his own earphones ㅋㅋ"
"62. How flustered must he have been to have used satoori ㅋㅋㅋㅋㅋ Cute ㅋㅋㅋ"
"109. He did ASMR for an hour, and the thing that could be heard the clearest was a spoiler ㅋㅋ"
Daniel is credited as the first lyricist in 'Paranoia'. Through this new song, he is reuniting with inverness and Anthony Russo again, whom he collaborated with on his previous 'MAGENTA' album and Monstercat single 'State of Wonder'. More information on Kang Daniel's February comeback will be out soon! In other news, Kang Daniel's show 'Agent Blackjack K' will premiere in UNIVERSE.