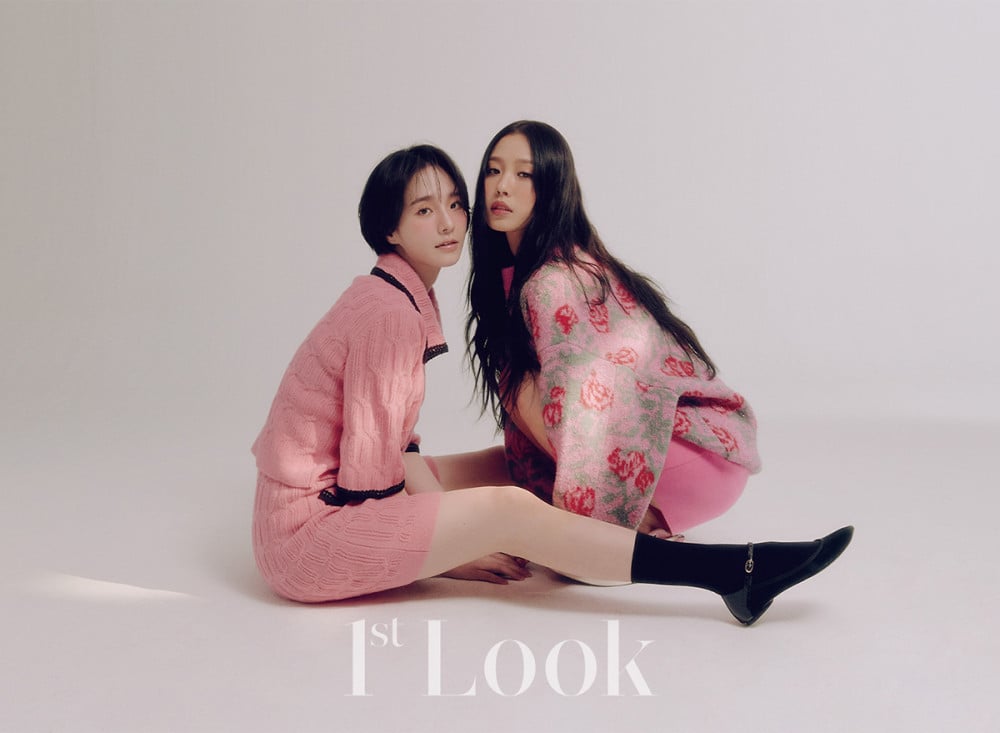 Two lovely female heroines from the popular Netflix-original series 'Sweet Home', actresses Park Gyu Young and Go Min Si paired up for an elegant '1st Look' pictorial!
For this pictorial, Park Gyu Young and Go Min Si got the chance to showcase their stylish, feminine sides instead of the more rugged, survival-centered styles from 'Sweet Home'. The two female stars agreed that they were noticing how a lot of viewers enjoyed their "womance" on 'Sweet Home', and shared, "We get along really well because we have similar personalities, but it seems that our chemistry also came through well in the series."
How did the two stars become close? Park Gyu Young answered, "We are both pretty honest and up front. We're not really the types to butter things up. I think we have similar tendencies and we share commonalities in acting. Especially in acting, Min Si is very good in aspects that I'm not as good at and so we talked about such things often."
Park Gyu Young also gushed over Go Min Si's savage lines from 'Sweet Home', recalling, "I think Min Si is so good at giving flavor to the words. I speak more in mood of things, so I'm not good at saying phrases that really attack the ears. I was awed more than once by Min Si's lines." However, Go Min Si added on here, "I would like to have a more natural tone like Gyu Young unnie. I was actually a fan of her projects before 'Sweet Home'. Her style is so modern. I thought that if I worked with her closely on the set, I would learn from her style but it's still hard for me to have that natural tone."
Check out previews of the two gorgeous 'Sweet Home' stars in the latest issue of '1st Look', below!