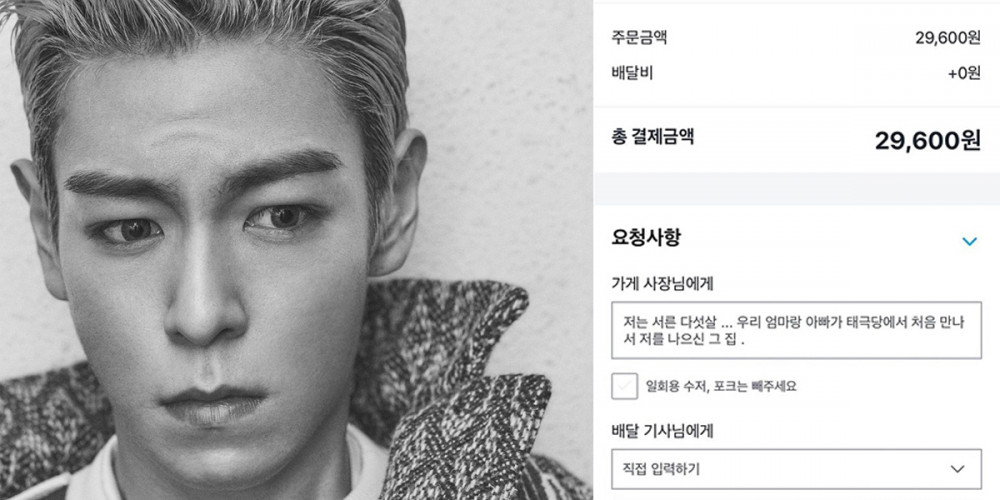 On January 28, Big Bang's T.O.P puzzled fans with an interesting new SNS post.

On this day, T.O.P uploaded a photo of a map of a food delivery app, the logo of a bakery, a screen shot of 6 items ordered from the bakery, as well as the short message that he seemed to have left for the bakery owner in the "special requests" box.
In the message box, T.O.P wrote, "To. the owner-nim. I am 35-years old. My mom and dad first met at Taegeukdang Bakery and eventually gave birth to me, this is the place."
It looks like Taegeukdang Bakery in Jung-gu, Seoul, is the bakery where T.O.P's parents first met! Maybe he was feeling a bit nostalgic and decided to order some sweets?