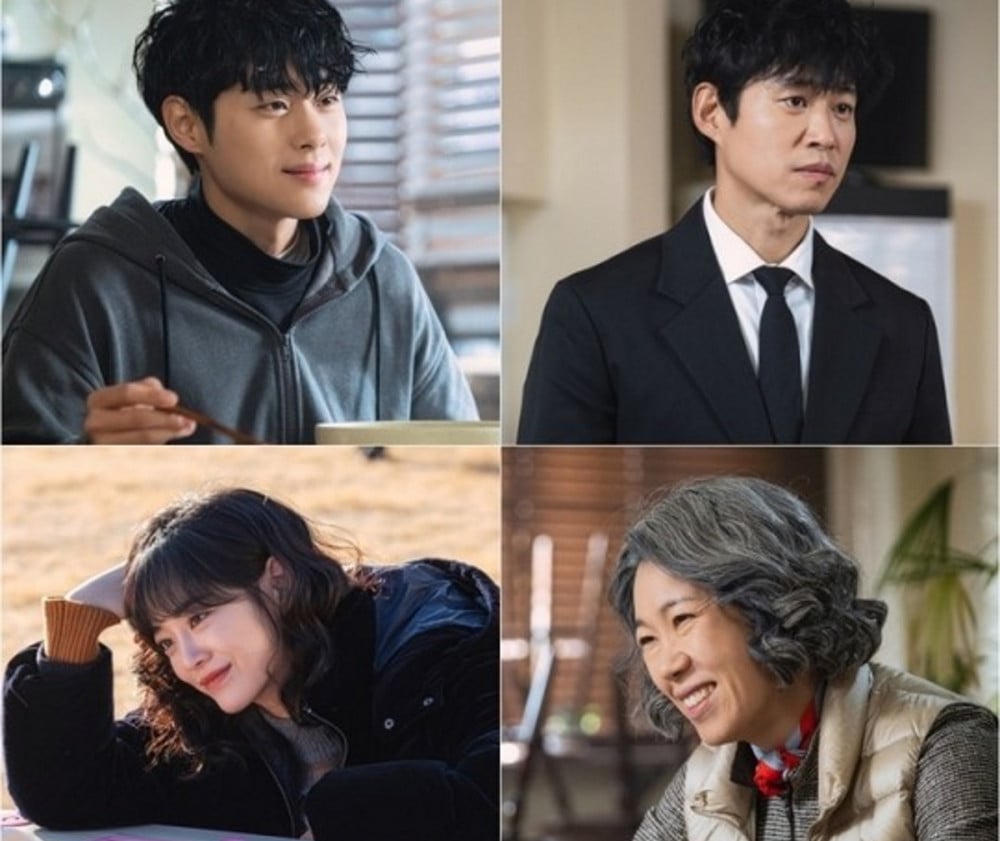 Jo Byung Gyu, Kim Se Jung, Yoo Joon Sang, and Yeom Hye Ran revealed their feelings after wrapping up season 1 of 'The Uncanny Counter'.

Jo Byung Gyu, who plays lead character So Moon, expressed, "'The Uncanny Counter' was like a gift to me. Every day I spent my peers and seniors was a chance for me to learn, and all the times I spent in discussion with director Yoo Sun Dong will remain as happy memories in my mind forever. I was so happy and had fun every day of filming. I had a lot of worries and anxieties about the results, but because of the love of viewers, we were able to arrive at a beautiful ending for the drama."


He continued, "I came to care for So Moon as if I was his parent. To all the viewers who cherished him in the same way, I think all the parents of So Moon all over the nation. Just like So Moon, who overcomes whatever life throws at him, I'll become a Jo Byung Gyu who perseveres no matter what situation. Let's meet in season 2."

Yoo Joon Sang, who played Ga Mo Tak, shared, "I feel disappointed now that 'The Uncanny Counter', which I had fun filming for so long, has come to an end. We were happy the drama received so much love, and I would like to sincerely thank the viewers who loved and cherished our show. Please tune in to the end."

Kim Se Jung, who was behind Do Ha Na, said, "I was happy to film while receiving so much love from the cast and crew. It was an honor to receive what almost seemed like an excessive amount of love from viewers. Through 'The Uncanny Counter', I found new dreams and will continue to give it my best in whatever I do so I can be myself with a smile. I changed my phone background during filming. It's a photo of the Counters and the phrase, 'Always work hard, be grateful for what you've been given, be sincere toward all that comes your way, don't be afraid but be prepared.' I'm grateful to my colleagues for helping me grow. I hope I will be able to repay this happiness I've received in the future. Thank you to the viewers and my fellow actors."

Yeom Hye Ran, who played leader Choo Mae Ok, expressed, "There were some difficult moments because it was the first time I attempted this genre, but I was able to get this far thanks to the support and cheers people gave us. I'm sincerely grateful to the viewers. This is true for all productions, but the production staff worked really hard. I'm very grateful that we were able to wrap up without any major incidents. It was an honor to work with my fellow actors, who gave each other strength, and I'm looking forward to returning with an even stronger second season. Thank you again to the viewers who sent their love."

'The Uncanny Counter' is set to air episodes 15-16 on January 23-24 at 10:30PM KST.