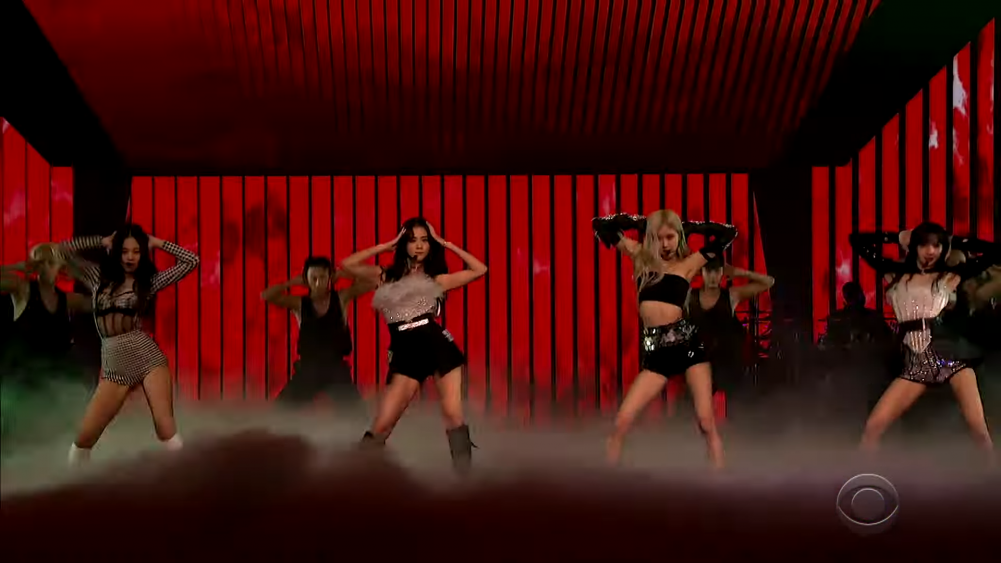 BLACKPINK fans couldn't help but become impatient and excited to see the girl group's first online concert, 'The Show,' after seeing a snippet of their performance.
On January 28th, BLACKPINK appeared on 'The Late Late Show with James Corden' and showed a sneak peek of the concert stage as well as the girl group's performance of "Pretty Savage."
The girls also shared a little bit of what they have in store for their fans. Jennie introduced the stage for their concert and explained that the group has prepared a lot for their fans since it was their first online concert. Rose also revealed that she would be premiering her solo songs during the concert.
After seeing BLACKPINK's performance of "Pretty Savage," fans became more eager to see their online concert, which will be taking place on January 30.

Korean netizens shared their excitement in an online community as they left comments saying, "Wow, I'm more excited for the show now that I see their performance," "I can't wait," "I'm so excited for the online concert," "Wow, the quality of their performance is awesome," "It's so fantastic," "I really love the vibe they are giving off," "BLACKPINK is the best," "I really can't wait to listen to Rose's solo!" "Jennie is really good at performing," "They're all so gorgeous and so pretty," and "Lisa is as pretty as ever and dances the best."