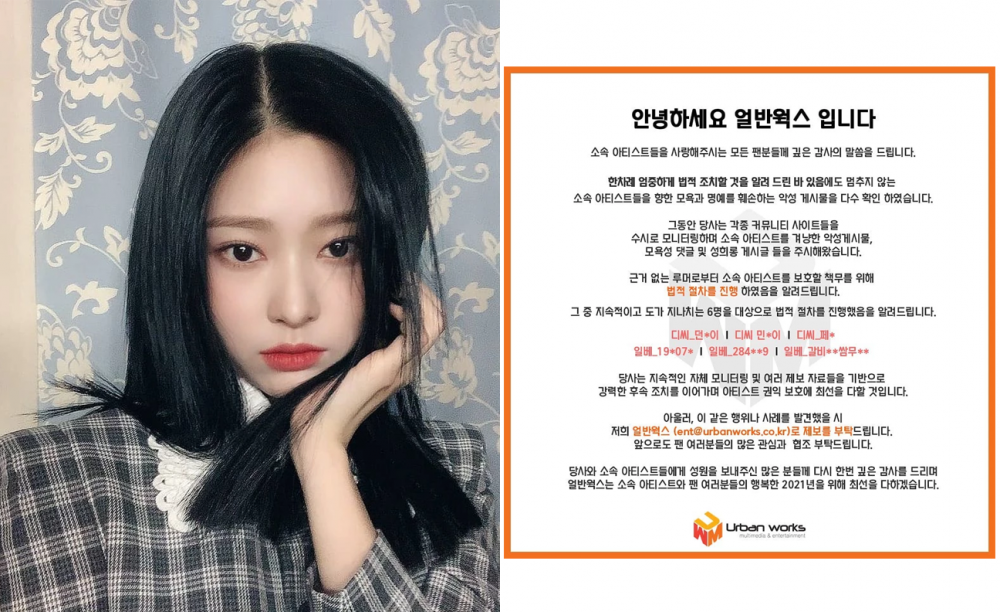 IZ*ONE member Kim Min Joo's agency, Urban Works, recently revealed the usernames of the malicious commenters.
On January 11th, Urban Works posted on Instagram the list of usernames of the malicious commenters and the online communities they are active in, revealing that the company has taken legal action against these individuals.
Urban Works stated, "We have identified several malicious postings that undermine the reputation of our artist and have identified the individuals who insulted them. These individuals have not stopped even though we have informed them that we will be taking strict legal action."

The agency continued, "We have been monitoring online community sites from time to time, keeping an eye on malicious postings, offensive comments, and sexual harassment posting targeting our artists. We have taken legal action to protect our artists from groundless rumors."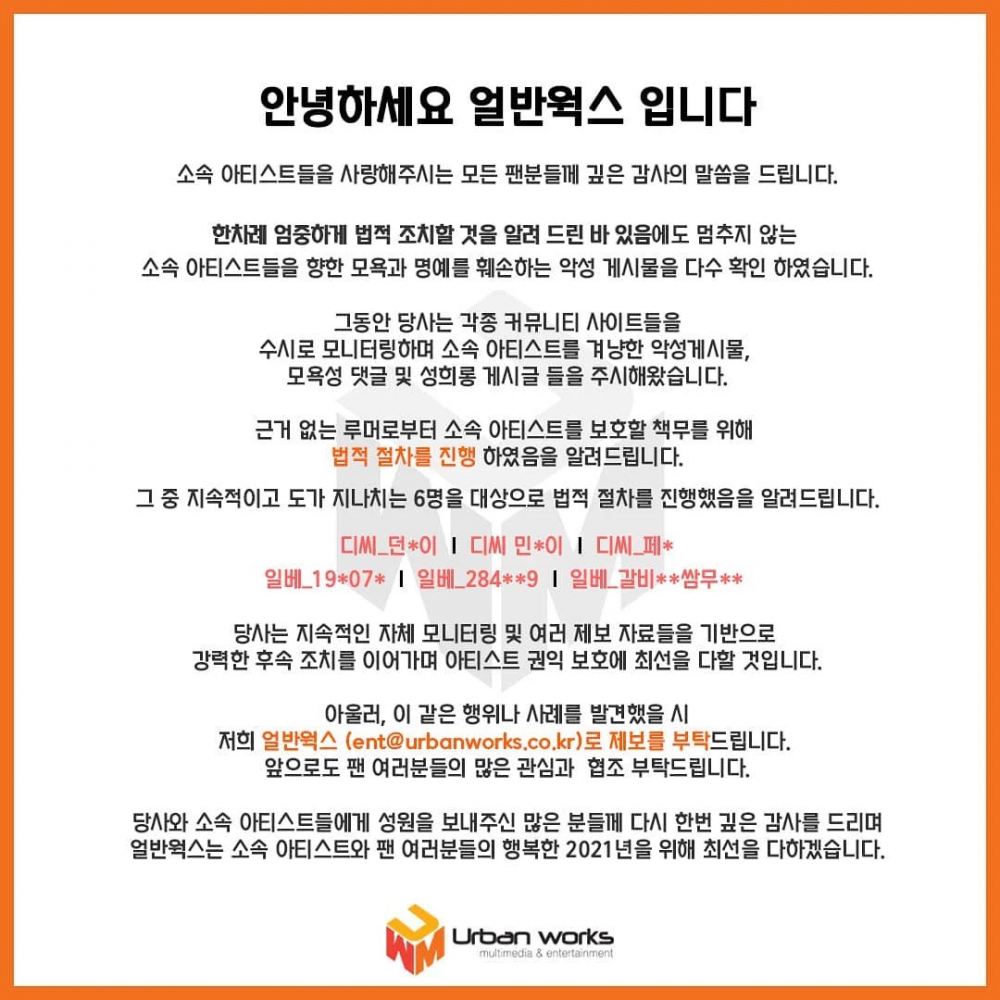 Urban Works released the three partial usernames from DC Inside and three partial usernames from Ilbe.
Urban Works concluded by saying, "We will continue to take strong follow-up measures based on continuous monitoring and collect various information. We will continue to receive reports about malicious comments from fans to continue taking legal action against malicious commenters."
Meanwhile, Urban Works is the management company behind IZ*ONE's Kim Min Joo and Kriesha Chu.