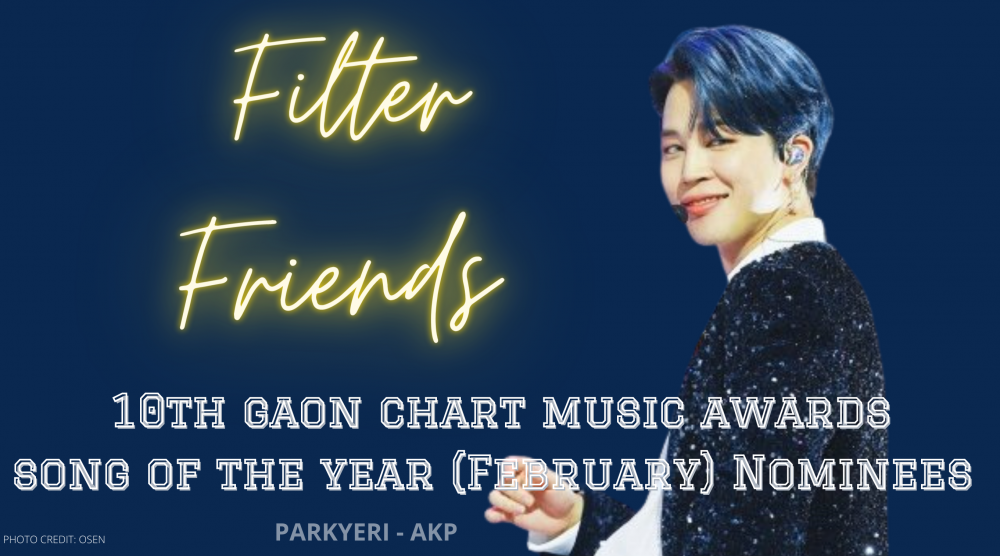 King of Kpop and Grammy-nominated artist Park Jimin from BTS has added another to his long list of achievements as two of his songs, his solo song Filter and self-produced song with V which is Friends, will vie for Song and Artist of the Year on Gaon Chart Music Awards.
On December 7, the nominees for the 10th Gaon Chart Music Awards have been announced. Among the most prestigious categories is the Song of the Year. Jimin's solo song "Filter" and his self-produced song "Friends," which he performed with member V, both included in the Map of the Soul: 7, were among the 5 songs nominated as "Song of the Year" from the month of February 2020.
BTS has 4 nominated songs from February, such as On, Zero O' clock, Friends, and Filter. Meanwhile, BTS has also received nominations for Song of the Year from the months of January for Black Swan, May for Eight by IU (prod. & ft. Suga), August for Dynamite, and October for Savage Love (BTS Remix).
Filter is the first and only BTS solo song to be nominated for the category. It has been said that Gaon Chart Awards select songs to be nominated primarily based on the song's streams and downloads from South Korean music platforms. It is not an award received thru votes from fans. The Awards likewise consider longevity and not merely debut or occasional hypes of the song.
Further, Filter and Friends were also nominated for Artist of the Year (Digital Music) category of Gaon Chart Music Awards still for February 2020.
Filter has received the highest Gaon Index points both for debut and peak for the year 2020 among BTS's solo songs. Meanwhile, Friends is just on top of Filter in the ranking. Filter is also the fastest solo song to enter Gaon's Year-end and the fastest solo song to reach 100M Gaon Digital Index. On the other hand, Friends ranked 8th on Gaon Year-end and #6 to reach 100M Gaon Digital Index.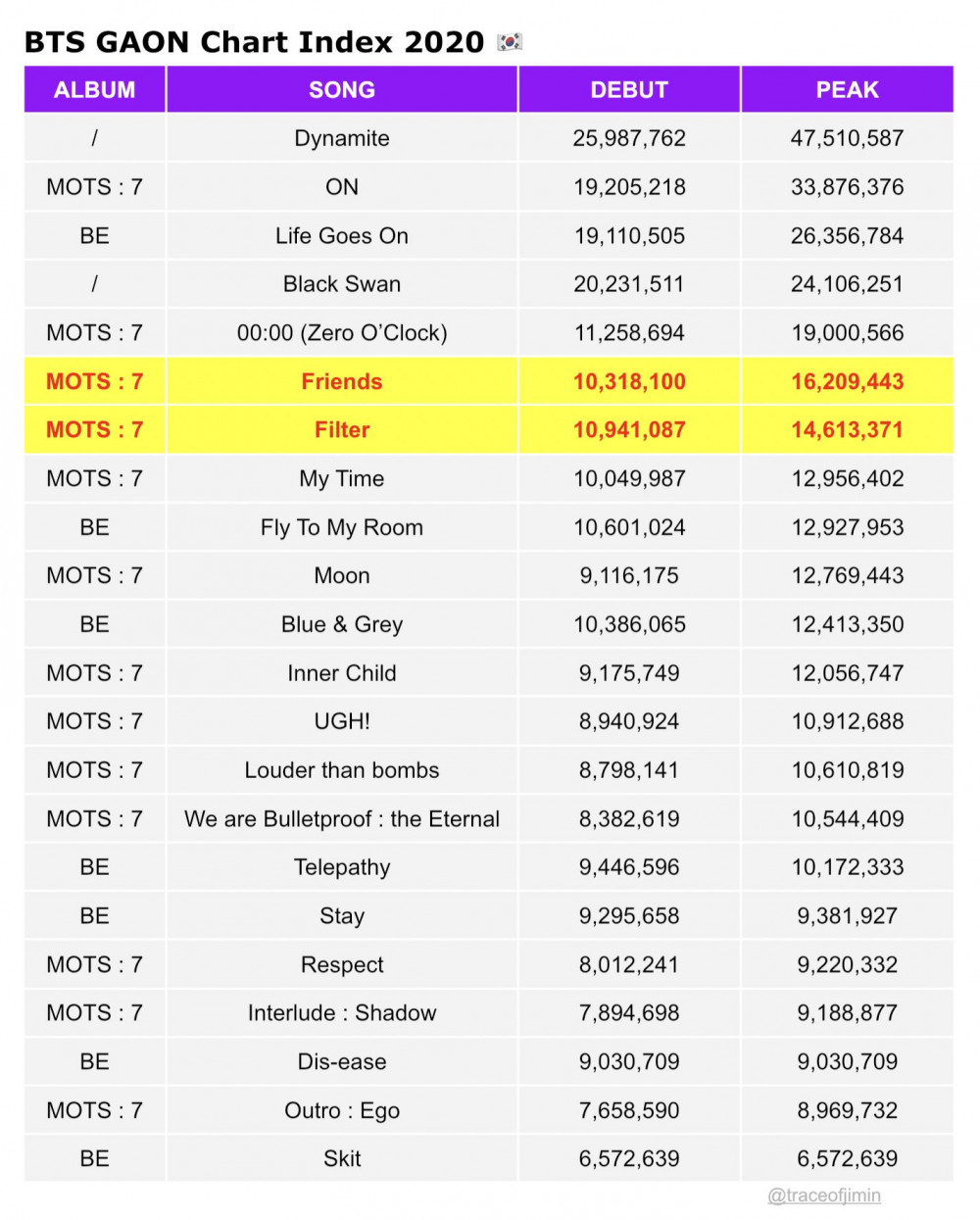 Jimin has been lauded for being nominated as a Vocalist for Filter and as a Producer and Vocalist for Friends.
In celebration of this huge achievement, the fans unite and took it to Twitter to post their messages of love and support for Jimin using hashtags #JiminGaonChartNominee #지민아_가온음원상후보_축하해 (Jiminah_GaonAwardNominee_Congrats) #Filter_가온음원상후보_축하해 (Filter_GaonAwardNominee_Congrats)
In less than an hour, the hashtags already trended in several countries like South Korea, Malaysia, Vietnam and Peru.
Many congratulations to Park Jimin!