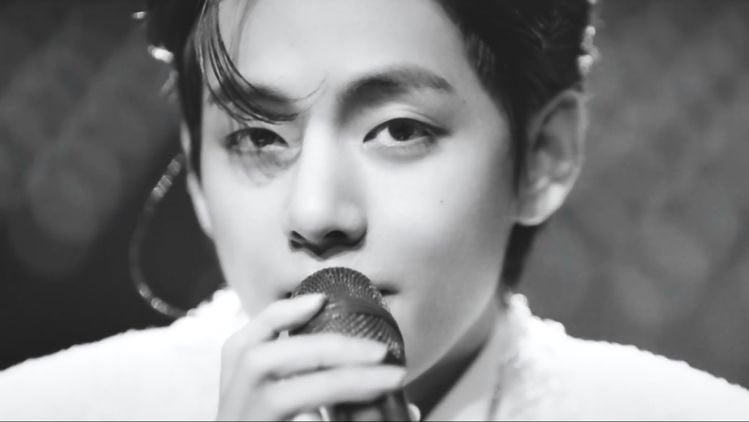 BTS's new album "BE" has been on a record-breaking spree since its release last week. In hand in hand, with the album and the title track: "Life Goes On", the b-side track "Blue & Grey" has been setting several records on charts worldwide.
The melancholic ballad reigned over the US iTunes chart for days after its release, and is currently the third best-selling song of 2020 on Amazon (US).
As a result, "Blue & Grey" has sold over 100K units in the US in only eight days.
The song is also the first b-side from the album to achieve this milestone following after their record-smashing single "Dynamite" and the title track "Life Goes On."
In addition to the US charts, "Blue & Grey" has also become the highest-charting b-sidetrack from BE on various charts across the globe. Most notably, the song ranked at #66 on the Top 100 Single Chart and #9 on the Singles Sales Chart of the U.K. It also charted at #76 on the Top 100 of the Irish Singles Charts, #7 on the Hot Top 40 Singles Chart of New Zealand.
Moreover, the song has also topped 41 countries (as of now) on the worldwide iTunes chart proving its global popularity in every corner of the world.
"Blue & Grey" is an acoustic pop ballad, originally produced for V's first-ever mixtape. V has stated in several interviews that since the members liked the song, the lyrics were translated from English to Korean, raps were added in, and the song was released as a part of the album instead of his mixtape.
V also revealed in an interview that the song tells the story of "one of the lowest moments in his life." He further noted his wish to strike a conversation with the fans about the blues and greys of their lives and his hope for them to ultimately find a sense of togetherness and healing through the song.
Since its release, "Blue & Grey" has become a fan-favorite, the most highlighted track by critics, and also one of the biggest chart-busters from the album. Many fans are congratulating V for his brilliant artistry and are persistently expressing their excitement for his mixtape.