Singer and actor Kim Hyun-joong will meet fans through an online concert to soothe the regret that he could not meet with fans due to COVID 19.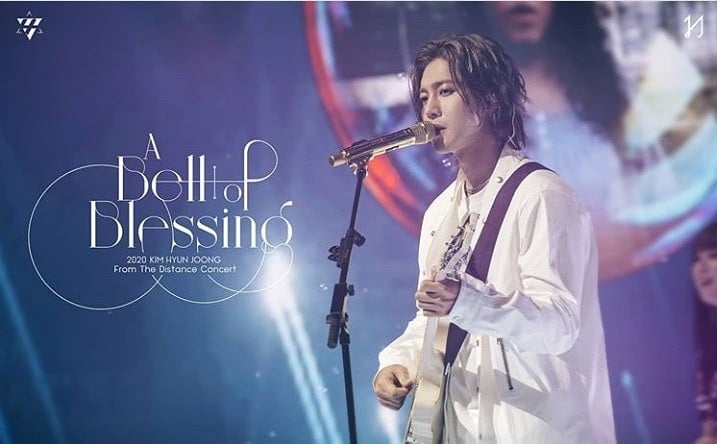 The concert titled "A Bell of Blessing" is sold in more than 50 countries including Korea, and will be broadcast live in more than 100 countries around the world.

According to the global live broadcasting lineup released by the agency Henecia Music, Korea, Japan, Singapore, Malaysia, Indonesia, India, Myanmar, Thailand, Vietnam, Cambodia, Kazakhstan, Uzbekistan, Kyrgyzstan, Ukraine, Russia, the United States, the United Kingdom, Belgium, Czech Republic, Denmark, Germany, Spain, France, Turkey, Greece, Ireland, Poland, Italy, Cyprus, Finland, Netherlands, Norway, Sweden, Austria, Switzerland, Ecuador, United Arab Emirates, Bolivia, Brazil, Argentina, Chile, Canada, Australia , New Zealand, Mexico and many other countries will be available. In addition, reservations are available until 23:59 KST on the 28th through country-specific ticket reservation sites, GooGoofun, Qoo10 Japan and Singapore, Ticketmaster, TicketMelon, Ticketbox etc. More details related to the concert can be found on the official website and social media.

the concert teaser can be viewed here