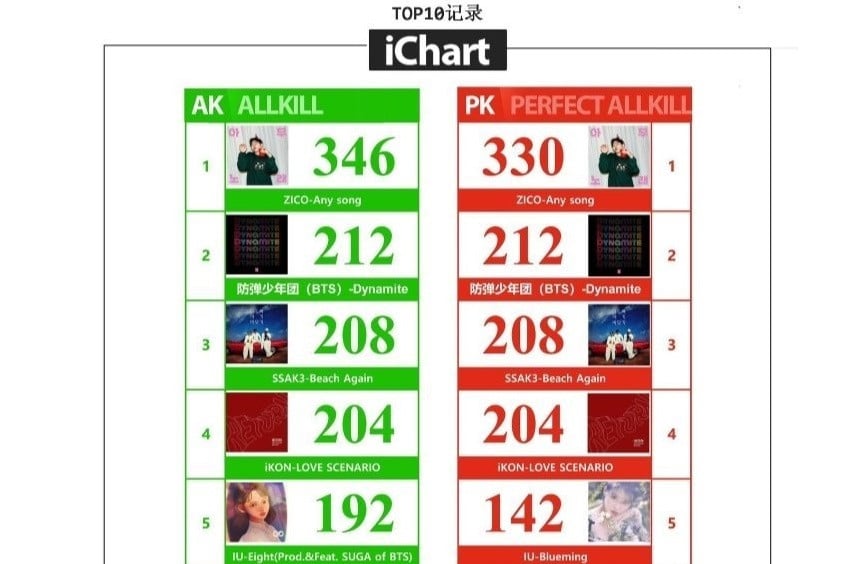 iChart announced that the All-Kill, and Perfect All-Kill are not only counted from 01:00 to 07:00 KST but those results are also certified by iChart.
This means that fans need to re-check the results of their favorite artists, and here is a list of properly measured TOP 10 achievements.
ZICO dominates the list with hist "Any Song", BTS ranks 2nd with their growing hit "Dynamite", and 3rd podium spot is taken by project group SSAK3 with their summer song "Beach Again".