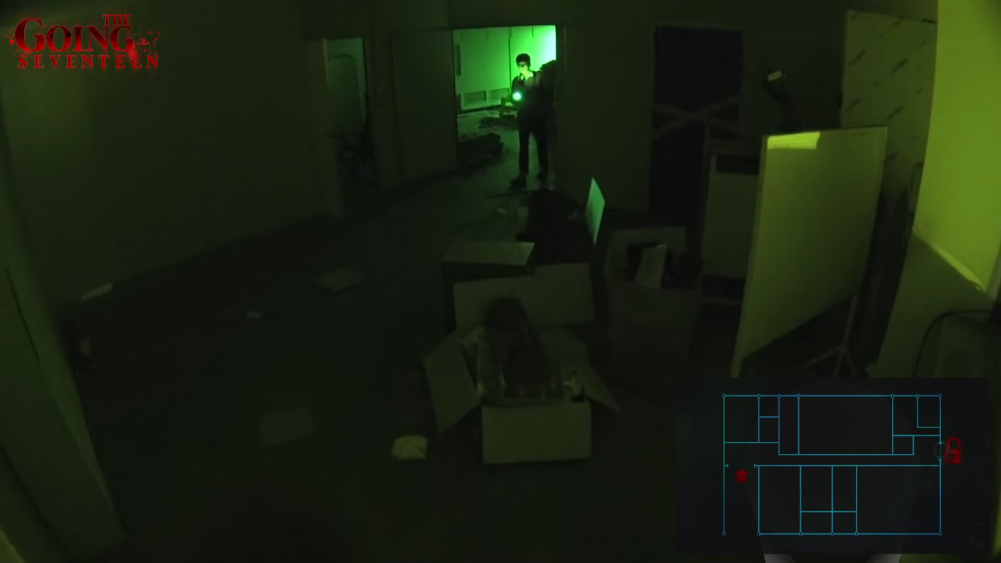 Mystery envelops the latest episode of Going Seventeen as fans and viewers discuss whether member Wonwoo saw a ghost on set.
On the August 10 release of Seventeen's Youtube variety program, the members were given a mission to find a key in order to escape an abandoned factory while avoiding "murderers" on set. Members who can't avoid the murderer's attack would be disqualified.
During the turn of Wonwoo and Jeonghan's team, the former is seen walking alone and exclaimed that he spotted another murderer in one of the rooms. The editors showed the said room, questioning Wonwoo's statement as nobody can be seen inside.
(You may check the clip at around 15:03 mark. T/W Clown, Knives, Jumpscare).
Eventually, Wonwoo and Jeonghan team were able to complete the mission and successfully escaped the abandoned factory.
During the members' discussion about their experiences with the murderers, Wonwoo suddenly asks if they remember the mannequin in the middle room. The other members were intrigued by his question and wondered if he actually saw a ghost. Adding to the mystery, the staff then revealed that there are no females inside the set surprising everyone, as Jeonghan stated that Wonwoo told him he saw a female, making him confused as he didn't saw one.
What do you think? Did Wonwoo really see an actual ghost?
Catch the latest Going Seventeen episodes, every Monday at 10:10 PM KST on SEVENTEEN'S Official Youtube Channel.