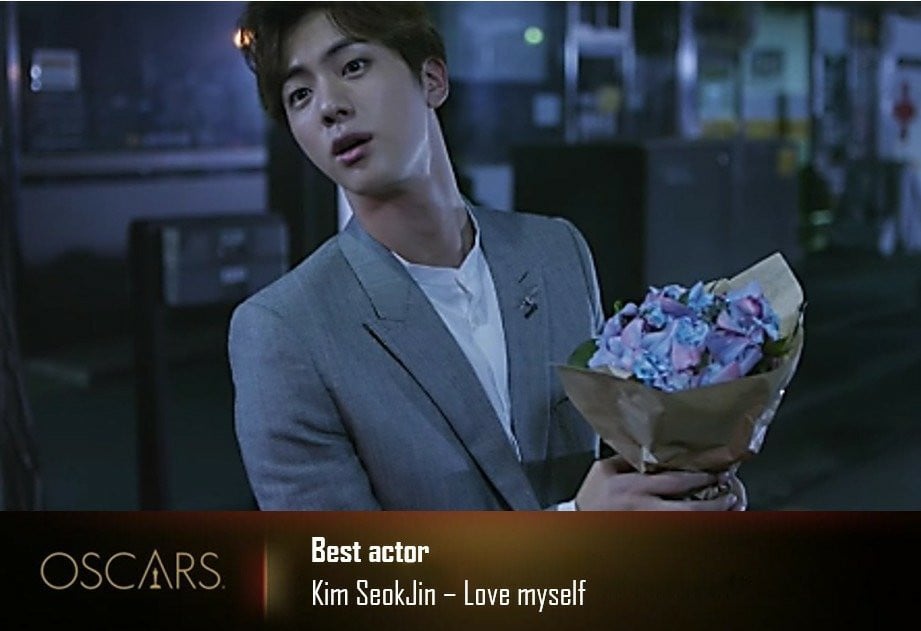 BTS ARMY, want to see JIN, who graduated from Konkuk Films and Theatre, debut as an actor. And Jin has himself expressed it in the past. Well apparently it's not just the fans, but these popular face readers and astrologers think Jin would become a big hit if he starts his career in acting!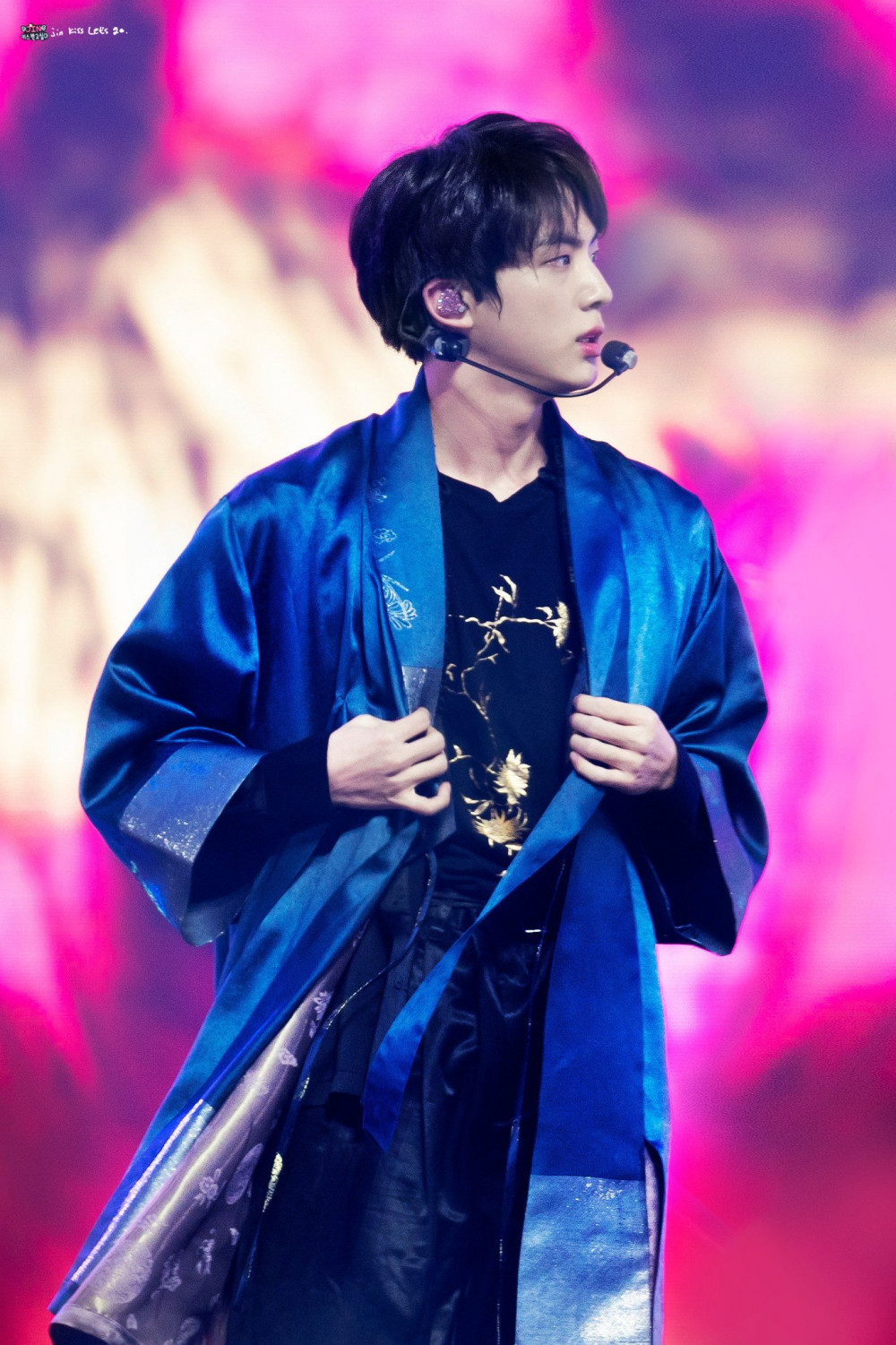 This astrologer, found herself listening to Epiphany after the Saudi Arabia concert.
'She says, Jin is mainly the reason for BTS success because he attracts good luck by maintaining the group relations and collaboration with others and companies, but apparently he have problems and disagreements with his boss.'
Jin is so confident doesn't like to show his weakness only show his positive side.
He can build connections and friendship with anybody because of his nice personality he could even have a friendship with foreign ppl outside of Korea.
His relationship with his family is good especially his mom they constantly support him but he doesn't see them so often bc of his work nature.
He have a cute feature and his beauty have a quiet and comfortable aura like (Ryan Gosling, and Zain MALIK), his feature make you feel that he is a quiet person but he is not and has a child like personality.
Jin is a gentelman, he is destined to be rich on his own far from his family's money, everything shows that he will be rich and very successful career wise.
He is romantic he want the perfect relationship and he have a specific type, he is not sure if he want settledown or stay single, he want to get married but at the same time he still want to be free.
"He have a deep desire to show his talents but his not allowed, his naturally a good actor.
He is a very good actor, he have a dark side that he never shows."
Jin is VERY secretive and smart.
He is a very eloquent speaker who is loved by everybody, he knows how to hide his pain very deep inside.
These bad experience played a major role in building his new personality he became stronger and less sensitive, (he is sensitive though he never shows it).
He is more likely to get depressed leading to self hate, reducing himself, and Less confident and the confident he shows to the fans isn't real.
Even when he does something creative he think it's not enough.
Jin probably work and train the most among the members but he still feel it's not enough and that he will never reach their level.
He always have the fear that he is not doing good on stag compared to the others.
He is wise and he have a different philosophical view of life, he gonna influence a lot of ppl.
I think he had a dream but he was forced to do something else that's why his happiness is lacking.
Jin is a very unique person, he is lonely bc sometimes he think that his friendship are fake and that he is being used.
His biggest fear is to lose his originality and his good reputation among the ppl around him."
Meanwhile, a Physiognomist, one who reads faces, talks about Jin.
He says, Jin is a real face genius and that he was meant to become a celebrity, a star, one way or another.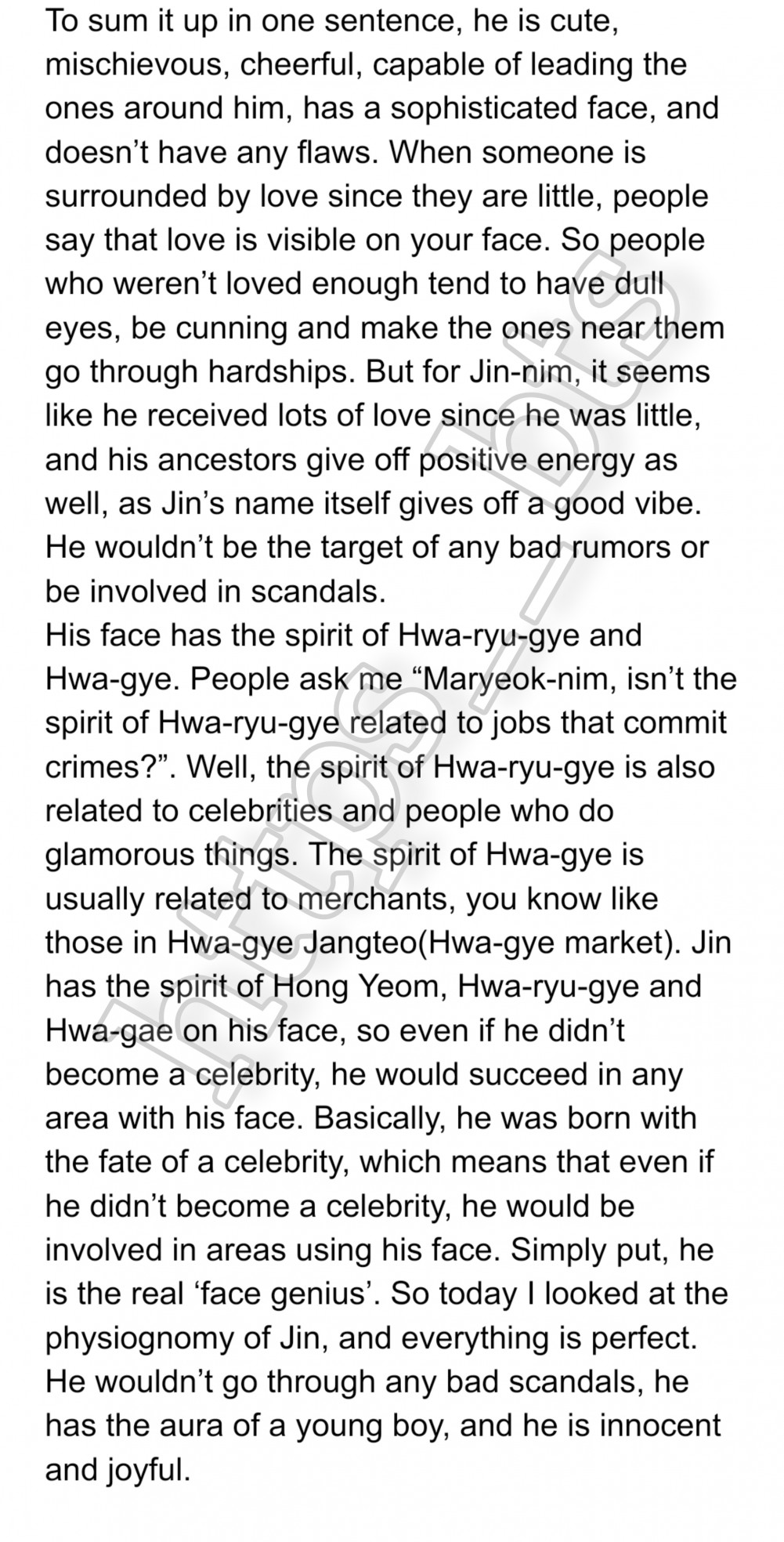 Yet another reader, who read Jin's chart for his birthday, opines that Jin will become an actor, it's clearly in his charts.
He would make it huge in the entertainment world and he could choose an Action or A NobleMan (historical) genres.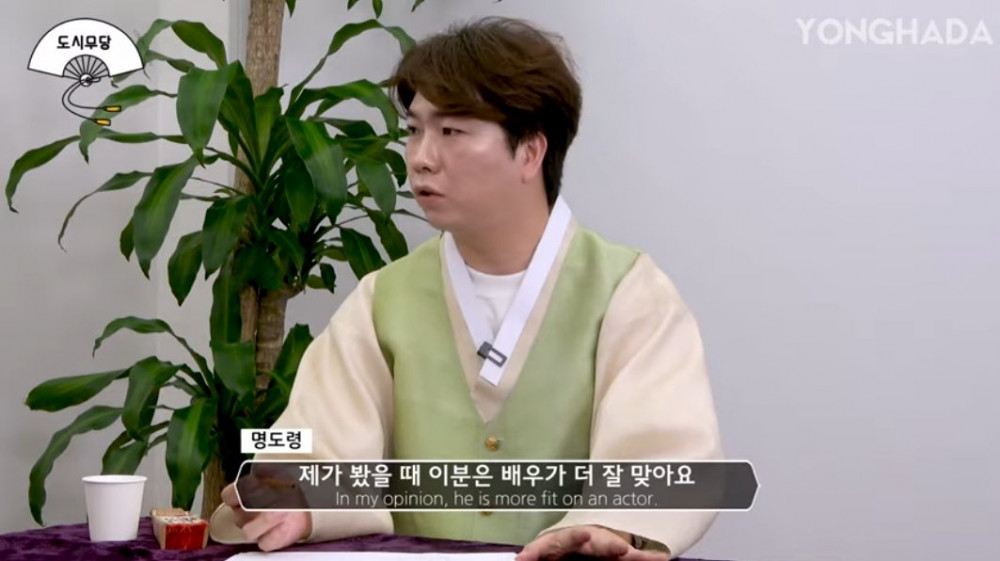 With all concerts on hold till further announcements due to COVID-19 and travel bans around the world, many hope Jin would utilise the available time to start his career in Acting, which he said is his passion and dream!