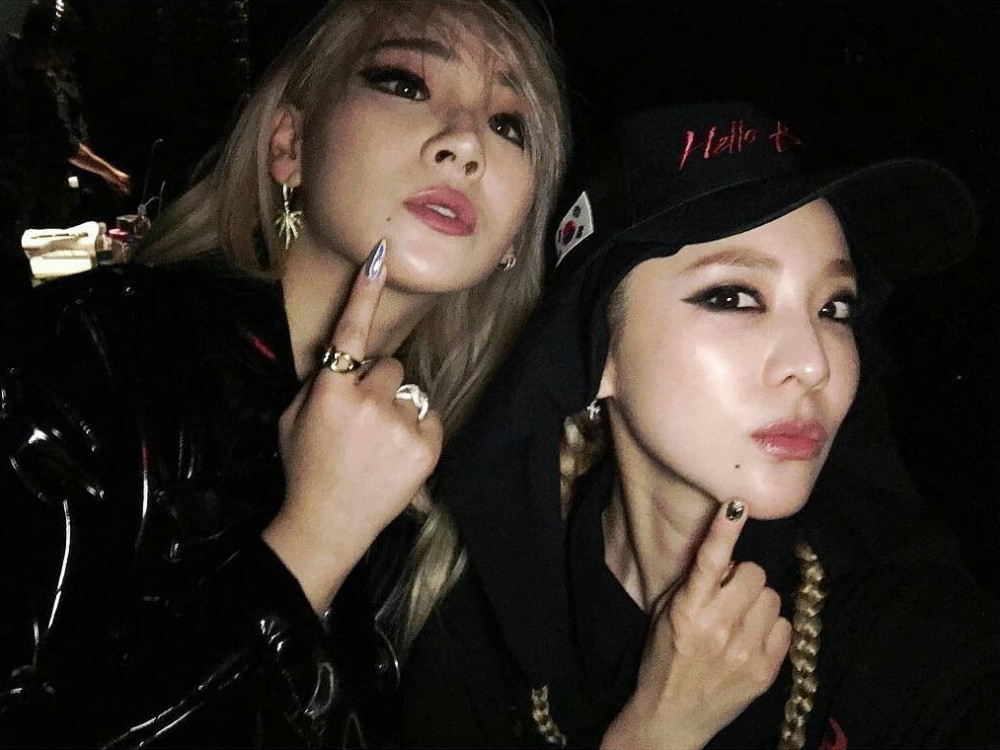 CL and her sister Harin gave their love and support for Dara's musical debut!

On March 12, Dara shared photos with her fellow cast and crew from the musical 'Another Oh Hae Young' enjoying a meal from CL and Harin. She wrote, "Hearty lunch and coffee sent by sisters CL and HL!!! Wow~~~ So great...!!! They're so tsundere!!! I'm so touched and happy!!! I'm the president of CL's fan club, but today, CL is the president of Dara's fan club. She got the spicy braised chicken that I love. #successful fan."

She further revealed a banner designed by CL herself that stated, "To the 'Another Oh Hae Young' cast and crew, please take good care of Dara for her first musical! CL is cheering you on!"

CL's sister Harin also sent Dara coffee with labels that read, "I support 'Another Oh Hae Young'. From Dara's forever fan Harin." Dara posted, "When we all wanted to drink coffee, Harin's coffee came!!! We all drank it well~. I'll work hard during this rough practice!!! Harin herself made these Dara coffee holders."

'Another Oh Hae Young' opens on March 31 KST.