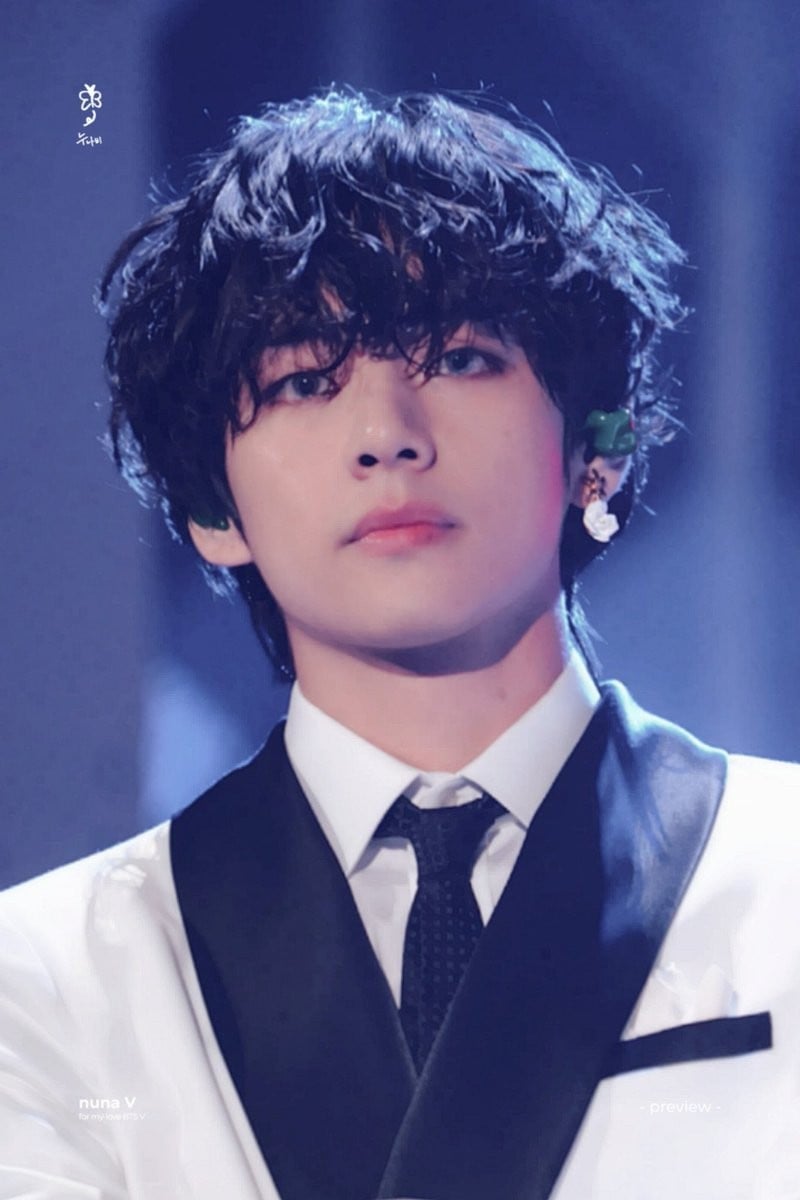 Global Phenomenon BTS performed as the opening artists at the iHeart Radio's Jingle Ball hosted by KIIS FM radio today in Los Angeles, California and created a buzz around the world. Specifically, BTS V stood out from the group; creating frenzy among locals with queries about the artist even before the event started.
BTS appeared before the media donning black and white suits and BTS V piqued the interest of locals as he posed looking dashing with his charismatic and mysterious aura, which kept them asking who "the Curly haired One" is from the group.
The people's interests and curiosity about him grew more and in no time, BTS V became a trending topic as the event progresses, making him the only member in BTS to trend in the USA peaking at #11, and subsequently, trended in 22 countries with his real name "Taehyung" which accumulated over 500,000 tweets. The record breaking artists kicked off the show and BTS V snagged the hearts of locals even more with his skills and stage presence.

Jingle Ball is an annual holiday season event and the concert series have been staged at various places around Southern California and flocked by thousands of fans. It is also a venue that introduces new favorites and features record breaking artists like BTS. It is a known fact time and again that BTS V is a stan attractor, as even acknowledged by his fellow band mates and with his powerful charisma, talents and amazing stage presence, we can't deny the fact that this incredible combination contributes greatly to BTS 's millions of fans as they continue to dominate the world with their music and heart stopping performances.