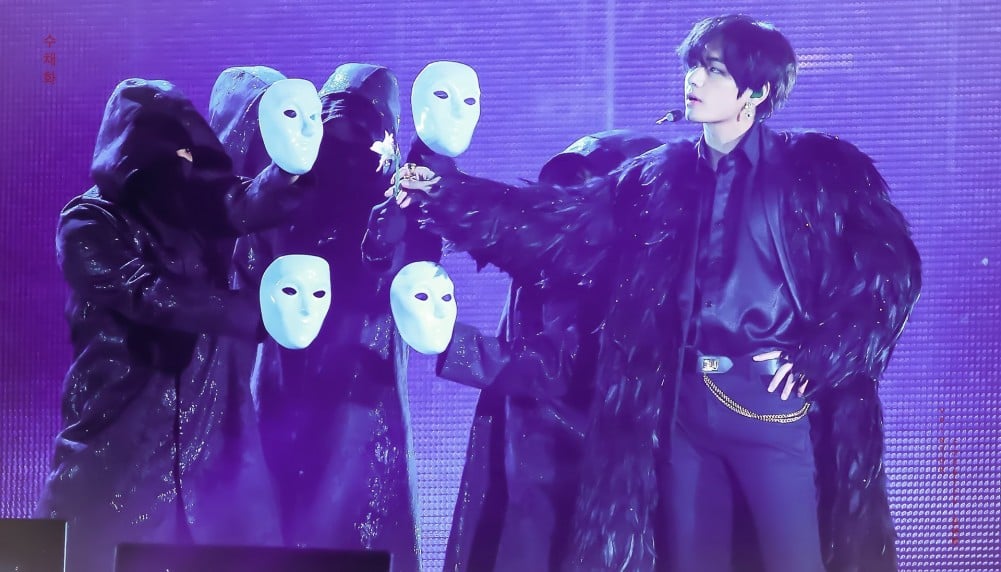 The comeback trailer "Singularity" by BTS' V for Love Yourself: Tear hassurpassed120 million YouTube views already.
On November 18, the soulful R&B track achieved this milestone and additionally maintained its position as the Most Liked BTS intro with 4.2M likes, also the fastest BTS solo song to reach 120 million views more than a year after its release.

The success of BTS V's world renowned solo song did not stop there, but racked up another achievement on the same day. On Spotify, the largest music streaming platform, Singularity surpassed 90 million streams, the 23rd track of BTS to reach this feat; earning the title as the 2nd most streamed BTS Solo song, and crowned as the 4th Most Streamed Solo Song by a Korean Artist.
Singularity's success will continue to flourish with the track's unique, attractive quality complimented with BTS V's deep, charismatic vocals, all manifested in the hauntingly beautiful music video that showcased the multi-talented artist's unmatched dancing skills and stage presence, attracting more listeners and fans. Their testimony and experience upon listening to the song says it all.
Watch the full MV here and prepare to be mesmerized.